Discover your potential at Ogle School Arlington, a premier destination for innovative beauty education. Our acclaimed Cosmetology program polishes your hairstyling and coloring techniques, while the Esthetics program masterfully blends skincare and makeup artistry training. Committed to fostering your success, we offer flexible learning options, experienced instructors, and cutting-edge facilities. Here, dreams are nurtured, and futures are built. Join us at Ogle School Arlington, and take the first step towards a flourishing career in the vibrant beauty industry. Apply now and let us be part of your journey to success.
request enrollment information
NEXT CLASS STARTS Jan. 16th
Hi future beauty professional! Fill out the form below and we'll follow up with you about your goals and see if we can help you achieve them, plus you'll be able to download our guide to starting beauty school.
By submitting this form, I am providing my consent to be called, texted, and/or emailed by Ogle School at the number and/or email provided. This consent is not a condition of purchase.
OGLE SCHOOL - Arlington Campus
HYBRID COSMETOLOGY & ESTHETICIAN SCHOOL
At Ogle School in Arlington, we transform a passion for beauty into a thriving career, all while accommodating your hectic schedule. We offer hybrid cosmetology and esthetics programs Monday – Friday in the morning, afternoon, and evening. Complete 17.5 hours per week on campus and 10 hours per week of distance education. Concerned about financing? We offer financial aid opportunities for qualifying students. Don't let time constraints or financial worries stall your journey. Apply today at Ogle School and step into a world of beauty right here in Arlington, Texas, where your dreams take flight and your career blossoms.
At Ogle School, our hybrid Cosmetology program offers a flexible schedule to help you achieve your goals in 27.5 hours per week. You are in class Monday – Friday for 3.5 hours per day. Choose from a morning, afternoon, or evening schedule that fits best for your life. The remaining 10 hours of distance education can be completed by you anytime, anywhere throughout the week. With a Cosmetology license, you can become a hairstylist, platform artist, salon owner, and more. Don't wait to turn your passion for beauty into a rewarding career and complete our cosmetology program in as little as 8.5 months! Fill out our form above today to get started. 
Are you passionate about skincare? Look no further than Ogle School's Hybrid Esthetics program! In just 6.5 months, you can become a licensed esthetician. With job options like skincare specialist, salon/spa manager and beauty educator, the possibilities are endless. Ready to take the next step? Fill out the form above today to learn more about our Esthetics program.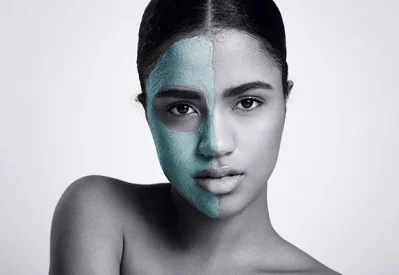 Ogle School - ARLINGTON CAMPUS
Since 1973, Ogle School has prepared committed students for rewarding careers in the beauty industry through salon-modeled, student-centered training and development of the highest caliber.
With a rich heritage spanning 50 years, the Ogle School's Arlington campus delivers top-notch cosmetology and esthetics programs that exceed the industry's highest benchmarks, covering facets like hair, skin, nails, and business ownership. Accommodating our diverse student body, we offer flexible schedules with morning, afternoon, and evening classes.
Nestled between Dallas and Fort Worth, Arlington presents a dynamic backdrop for our students. It's a vibrant city teeming with a range of entertainment, a flourishing job market, and a rich tapestry of cultures, making it an ideal launchpad for young adults beginning their educational journey, kick-starting their careers, or starting families.
Arlington's lively urban tempo harmonizes with its serene open spaces. The city straddles rolling oak woodlands and expansive prairie vistas, featuring 82 public parks. Arlington's jewel, River Legacy Parks, offers shaded trails and wildlife, inviting residents to relish the sunny climate along the city's river, lake, and woodland trails.
Arlington houses the University of Texas at Arlington, infusing the city, particularly the Downtown area, with a college-town vibe replete with trendy bars, affordable gourmet food, live music venues, and clubs. Downtown has seen recent development, introducing new shops and entertainment spots and hosting cultural events like the South Street Art Festival, a three-day affair featuring over 75 artists, live music, and food.
Ogle School of Hair, Skin, & Nails - Arlington
FREQUENTLY ASKED QUESTIONS ABOUT THE OGLE SCHOOL ARLINGTON CAMPUS
WHAT PROGRAMS CAN I ATTEND AT THE ARLINGTON CAMPUS?
At the Arlington campus, you can take two programs: the hybrid cosmetology program or the hybrid esthetics program. There's some significant overlap between the two, but they also lead you down different career paths. Talk to an Ogle School career counselor to get information about which you might want to attend.
DOES THE ARLINGTON CAMPUS HAVE FINANCIAL AID OPPORTUNITIES?
For many people, financial aid is the difference between going to college and not going to college. Ogle School knows how important financial aid is, which is why there are a number of financial aid resources available through Ogle School. You can also learn more about scholarship opportunities.
WHAT CAN I DO TO INTEGRATE MYSELF INTO THE ARLINGTON CAMPUS LIFESTYLE?
Arlington is a steadily-growing tourist town that caters largely to families. The Arlington Ogle School campus is also the first Ogle campus, having opened over 50 years ago. The campus takes its position seriously and has a Student and Career Services Department that can help you integrate into the campus and the surrounding area more easily.
HOW DO I KNOW WHETHER THE ARLINGTON CAMPUS IS FOR ME?
Choosing a college isn't easy, and there are many things to keep in mind as you do so. When you're making this kind of big decision, it's a good idea to request more information before you make a choice. That way, you'll have a complete understanding of your options.
Arlington is a lively, growing city, part of the vibrant Texas metroplex of Dallas-Fort Worth. With a population of 374,000, Arlington is a booming town popular with tourists and convention-goers, where visitors alone spend $396 million a year. Arlington strikes a fine balance between a bustling city life and quiet suburbs. Known for its state-of-the-art entertainment and sports facilities (Texas Rangers Ballpark) , it's a clean, safe, family-orientated city. And it's a stress-free 15 minutes from Dallas-Ft. Worth airport, the second largest in the USA.
BEAUTY HISTORY OF ARLINGTON
Texas is one of the beauty centers of the USA, and beauty has been big business in Arlington since the first barbershops opened here when the town was young. The beauty industry has been a choice career for young women and men in Arlington for half a century – in 1973, Shelton Ogle, the founder of Ogle Schools, opened his second salon and his first beauty school in Arlington when he was just 23, seeing that the city had the potential to employ more trained beauty practitioners.
Beauty pageants have been at the glamorous heart of Texas culture since 1935, sending young girls and women on to success in national competitions, and sometimes to fame. (Did you know Eva Longoria and Phyllis George were former Miss Texas crown-wearers?)
Arlington is the proud home of the famous Miss Texas pageant, a preliminary heat for the nationwide Miss America competition. Other pageant companies also run local events, including Paramount Pageants, based in Arlington, who stage their American Baby Pageant and Texas Perfect Pageant, a pre-teen event described as a classic pageant meets America's Next Top Model. And there's the Dazzling Beauties State Pageant that comes to town once a year too.
But there's much more to the Arlington beauty scene than pageants. With two convention centers, two modern stadium complexes and a wealth of hotels, Arlington is a convention destination of choice. You'll find fashion shows like the Private Affair Fashion Show, beauty product expos, and wedding events like the Soiree Rangers Ballpark Bridal Show, held over 3 floors in the Rangers stadium, with product stands and bridal fashion shows on offer.
A beautiful career starts here
Hi future beauty professional! We can't wait to speak you. Fill out the form below and we'll get you the information you need.
By submitting this form, I am providing my consent to be called, texted, and/or emailed by Ogle School at the number and/or email provided. This consent is not a condition of purchase.