COSMETOLOGY & BEAUTY SCHOOL - Arlington, TX
Ogle School's award winning Cosmetology program is designed to develop your hair styling, coloring, and cutting skills, preparing you for a vibrant career in the beauty industry. The esthetics program focuses on in-depth skincare, makeup artistry, and other skin treatments, equipping students with the skills necessary to excel in the thriving field of esthetics.
×
Call us to Schedule a Service
Our hours of operation are Monday – Friday from 9:00 am – 9:00 pm.
Please call your preferred location for questions about services, pricing, or to make an appointment.
(817) 460-8181
(817) 284-9231
(817) 294-2950
(214) 821-0819
(214) 743-7700
(940) 535-5642
(210) 424-0555
(281) 494-0106
(713) 487-2060
request enrollment information
NEXT CLASS STARTS Jan. 16th
Hi future beauty professional! Fill out the form below and we'll follow up with you about your goals and see if we can help you achieve them, plus you'll be able to download our guide to starting beauty school.
By submitting this form, I am providing my consent to be called, texted, and/or emailed by Ogle School at the number and/or email provided. This consent is not a condition of purchase.
OGLE SCHOOL - Arlington Texas
COSMETOLOGY & ESTHETICIAN SCHOOL
Pursuing a career in beauty in Arlington is within reach, even with a hectic schedule! Ogle School is dedicated to providing flexible scheduling options that accommodate your unique needs. Our hybrid programs are available Monday- Friday morning, afternoon, or evening classes, ensuring your weekends remain free. Plus, we offer financial aid for qualified individuals to help ease any financial concerns. Don't let time constraints or budget issues stand in the way of following your passion. Seize the opportunity, apply now, and kickstart your journey toward a rewarding career in the beauty industry with us at Ogle School Arlington!
Arlington Hybrid Cosmetology Program
Ogle School's hybrid Cosmetology program offers several schedules, including morning, afternoon, and evening options. Complete the cosmetology program in as little as 8.5 months. With a Cosmetology license, you can become a hairstylist, platform artist, salon owner, and more. Don't wait to turn your passion for beauty into a rewarding career! Fill out our form above today to get started.
Arlington Hybrid Esthetics Program
Are you passionate about skincare? Look no further than Ogle School's hybrid Esthetics program! In just 6.5 months, you can become a licensed esthetician. With job options like skincare specialist, salon/spa manager and beauty educator, the possibilities are endless. Ready to take the next step? Fill out the form above today to learn more about our Esthetics program.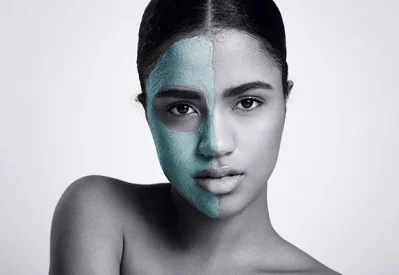 The Ogle School Arlington campus offers morning, afternoon and evening courses in cosmetology and esthetics. We offer both part-time and full-time schedules for our Cosmetology and Esthetics programs to ensure our students success along with hands-on experience in our student powered salons, supervised by our licensed instructors.
Ogle understands how important the decision is of where to attend school. Our goal is to make the admissions process as painless as possible for our students. We offer year-round start dates with convenient day and evening schedules to meet a variety of lifestyles. We have made it simple to learn more about our programs and start your journey towards a beautiful new career…
Prosper U is the newest, most inspiring, proven to work business training program written by Eric Fisher. This program is easy to learn, fun, engaging and best yet, it has been proven in many salons. You will learn everything from retailing, to retention, to rebooking, to building great relationships, how to gain referrals, and how to increase your average ticket. Prosper U will engage you to think past technique to how to grow your business for a lifelong career…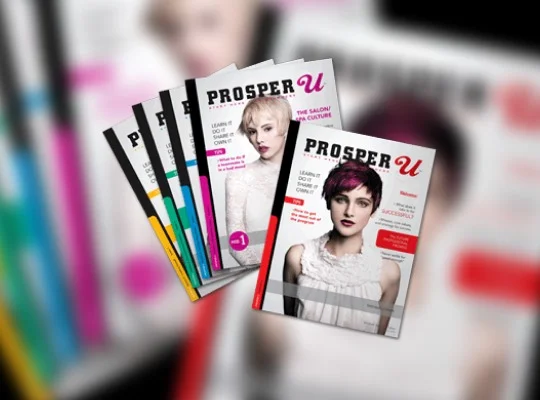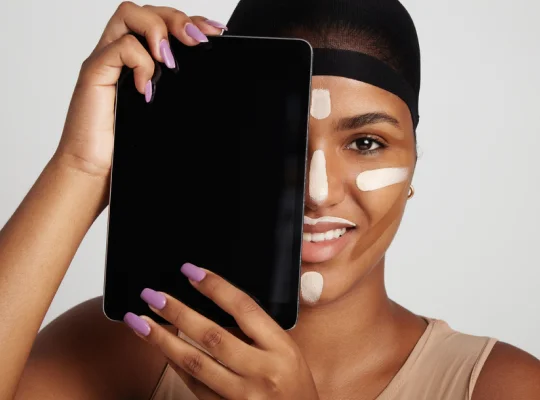 Ogle School's learning platform, Elevate,  is powered by Pivot Point International which is considered one of the premiere curriculum's in cosmetology education with millions of graduates. The curriculum teaches students to see, think, create and adapt as a beauty professional. Elevate is cutting edge digital platform that looks and feels like social media.
Education is an investment
The training you'll receive at Ogle School increases your chances of finding a great career and it decreases your chance of being unemployed. You'll be more likely to find an interesting, rewarding career in a field that offers a lot of opportunity. When you graduate from Ogle School, you stand a better chance of finding a job and making more money than your peers with less education.
A beautiful career starts here
Hi future beauty professional! We can't wait to speak you. Fill out the form below and we'll get you the information you need.
By submitting this form, I am providing my consent to be called, texted, and/or emailed by Ogle School at the number and/or email provided. This consent is not a condition of purchase.