COSMETOLOGY SCHOOL
IN DENTON
The Ogle School Denton campus offers morning, afternoon and evening schedules and training in cosmetology and esthetics in this fun-loving, unconventional Texas city.
request enrollment information
NEXT CLASS STARTS Oct. 16TH
Hi future beauty professional! Fill out the form below and we'll follow up with you about your goals and see if we can help you achieve them, plus you'll be able to download our guide to starting beauty school.

By submitting this form, I am providing my consent to be called, texted, and/or emailed by Ogle School at the number and/or email provided. This consent is not a condition of purchase.
FULL-TIME, PART-TIME & HYBRID PROGRAMS
Have you ever dreamed of pursuing a career in cosmetology or esthetics, but you're worried about balancing a job, family, and a social life? At Ogle School, we understand these challenges. That's why we support you with flexible scheduling options that fit right into your busy, beautiful life, empowering you with the knowledge and skills to unleash your creativity and launch your career journey.
Want to go all in with a full-time day program? Or a part-time schedule that fits into your morning, afternoon, or evening routine? Either way, we've got you covered. Another option, exclusively at our Denton location, we've launched a part-time hybrid program. Our distance learning program allows you to complete up to 25% of your cosmetology and esthetics schooling online. Just attend classes from 6:00 pm to 9:30 pm, Monday through Thursday evenings, and complete an additional 3.5 hours per week online at your convenience.
Don't let your schedule dictate your dreams. Get the best of both worlds – an active lifestyle and a thriving education.
At Ogle School, our Cosmetology program offers several schedules, including morning, afternoon, and evening options. Choose full-time (7 months) or part-time (13 months) to fit your life. With a Cosmetology license, you can become a hairstylist, platform artist, salon owner, and more. Don't wait to turn your passion for beauty into a rewarding career! Fill out our form above today to get started.
Are you passionate about skincare? Look no further than Ogle School's Esthetics program! In just 5 months for full-time or 10 months for part-time, you can become a licensed esthetician. With job options like skincare specialist, salon/spa manager and beauty educator, the possibilities are endless. Ready to take the next step? Fill out the form above today to learn more about our Esthetics program.
Ogle School - Denton Campus
Since 1973, Ogle School has prepared committed students for rewarding careers in the beauty industry through salon-modeled, student-centered training and development of the highest caliber.
With two major university campuses (the University of North Texas and the Texas Woman's University), Denton is a true college town with a lively student population. Downtown there's a buzzing coffee shop culture, with pavement cafes to sit and sip a latte while you watch the street life go by.
Jupiter House is a must for a morning coffee and chat, or head to its sister shop, the Europa, to indulge in one of their amazing confectionary items – chocolate coated strawberries, anyone?
Denton comes to life at night, partying until 2am and later, as the bars and clubs on the Square and Fry Street turn on their lights and crank up the jukeboxes. The student crowd is concentrated around Fry Street, while The Square offers drinking, eating and music options for a more mixed clientele. The street is often filled with bubbles, blown from a van selling exotic herbs and spices – Denton is that kind of town!
Denton was named America's Best Music Scene in 2008, and has a huge variety of live music on offer every night of the week. There's Andy's on The Square for live music on the ground floor and a grungy basement for drinks, linked by a dumb waiter. The building is full of character, having started out as a grocery store in 1877, and done time as a risqué movie theater. There's also the more chic Paschall Bar upstairs for cocktails.
Other venues include Haileys, where indie band Midlake performed their first gig, and J&J's Pizza, who have regular band nights in their basement, and Cool Beans, a bar on Fry Street that has live music on the roof (yep, the roof!)
Ogle School of Hair, Skin, & Nails - Denton
OGLE SCHOOL - DENTON
ESTHETICIAN PROGRAM
Ogle School can provide you with the hands-on skills and technical know-how to launch a successful career in beauty.
One of our Denton campus students recently said: "I am a current student at this location and let me tell you — I am having the time of my life! Our instructors work very hard to answer any of our questions and keep pushing us to do our best."
In Ogle School's esthetics program, you'll learn about the latest hair removal techniques and the creative side of professional makeup application.
The coursework also includes key technical components of skincare including anti-aging techniques and addressing skin problems like acne or oily skin.
It doesn't stop there. At Ogle, we want our students to succeed, that's why we also include classes on the business of beauty including topics like merchandising, client retention, and building relationships.
In addition to learning the theories of esthetics and practicing with mannequins, students also work directly with clients. After a recent student treatment at the Denton campus, one client commented: "The skincare/aesthetician/spa side of Ogle here is AWESOME! Despite being students, everyone I've seen is very professional and provides top-of-the-line service. I have gotten facials, brow waxes and tints, and eyelash extensions here and have NEVER had a bad experience."
Ready to start your career as a skincare specialist? Contact Ogle School to request more information.
Other shops worth exploring include the quirky music choice on offer at Mad World Records, and shabby chic vintage, up-cycled furniture and vintage clothes at the Boyd Girls Vintage Market, a mecca for junk-hunters.
For big name retailers and modern shopping, head over to the Golden Triangle Mall, located close to the Ogle School campus, and home to over 90 specialty shops, with the big players like Dillard's, Macy's, JCPenny and Sears all on hand.
Students receive invaluable practical experience in our on-campus, student-powered salons, supervised by our licensed, experienced instructors.
Ogle understands how important the decision is of where to attend school. Our goal is to make the admissions process as painless as possible for our students. We offer year-round start dates with convenient day and evening schedules to meet a variety of lifestyles. We have made it simple to learn more about our programs and start your journey towards a beautiful new career…
Prosper U is the newest, most inspiring, proven to work business training program written by Eric Fisher. This program is easy to learn, fun, engaging and best yet, it has been proven in many salons. You will learn everything from retailing, to retention, to rebooking, to building great relationships, how to gain referrals, and how to increase your average ticket. Prosper U will engage you to think past technique to how to grow your business for a lifelong career…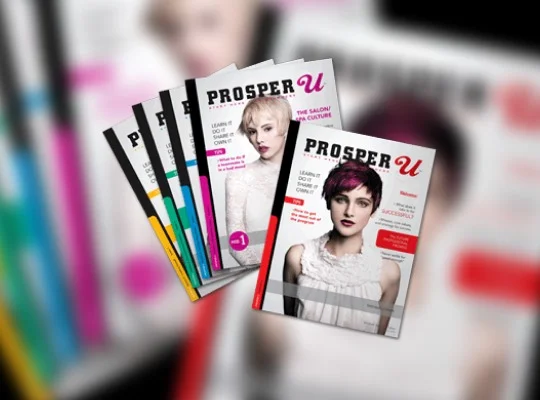 Ogle School's learning platform, Elevate,  is powered by Pivot Point International which is considered one of the premiere curriculum's in cosmetology education with millions of graduates. The curriculum teaches students to see, think, create and adapt as a beauty professional. Elevate is cutting edge digital platform that looks and feels like social media.
Education is an investment
The training you'll receive at Ogle School increases your chances of finding a great career and it decreases your chance of being unemployed. You'll be more likely to find an interesting, rewarding career in a field that offers a lot of opportunity. When you graduate from Ogle School, you stand a better chance of finding a job and making more money than your peers with less education.
FREQUENTLY ASKED QUESTIONS ABOUT THE OGLE SCHOOL DENTON campus
WHAT PROGRAMS ARE AVAILABLE AT THE DENTON CAMPUS?
The Denton campus offers programs in esthetics and cosmetology. These programs have some crossover, but they ultimately have different intended results, as well as a different intended career path. Make sure you talk to a career advisor before you make your choice regarding which path to travel.
IS THERE FINANCIAL AID AVAILABLE AT THE DENTON CAMPUS?
Financial aid is an integral part of most people's college experiences. It's uncommon for people to be able to pay for college themselves. Ogle School has your back with both generalized financial aid opportunities and scholarship options that can make it easier for you to attend your dream cosmetology or esthetics program.
WHAT CAN I DO TO IMMERSE MYSELF IN THE CULTURE OF THE DENTON CAMPUS?
Denton is a trendy, eclectic town with a small-town vibe and a thriving art and beauty scene. That makes it the perfect place for an aspiring cosmetologist or esthetician. Plus, the Student and Career Services Department will provide support for you to join the Denton culture more thoroughly regardless of what's holding you back.
IS THE DENTON CAMPUS RIGHT FOR ME?
There are many different Ogle School campuses to cater to individuals in different locations. The only way you can know if a specific campus is right for you is to check for yourself. Request more information from an Ogle School team member to learn more.
Denton is a town full of character, from the Art Deco architecture to its eclectic mix of antique shops, coffee houses and trendy bars. With 121,000 residents, it's got a friendly small town vibe by Texas standards, but with three universities and an internationally renowned music scene, Denton is an alternative paradise, as well as a laid back place to live.
There are a variety of jobs in the local beauty industry, with hundreds currently advertised on job search sites. The city boasts a range of salons, hairdressers and nail bars.
Dentonites are fiercely loyal to their town, and so there's a big sense of community here. Locals hang out in Denton Downtown Square, affectionately known as just 'The Square', a grassy area surrounded by some of Denton's best-loved historic buildings and most popular shops. At the Square's centre is the beautiful and historic Courthouse-on-the-Square, the center of the Denton universe. No longer dishing out justice, it's now home to Denton's Courthouse-on-the-Square museum, and it's a popular focal point for social activities. There are regular drum circles held on the courthouse steps on Saturday nights, where locals gather to make music and dance. Drop by with a drum or borrow one and join in with the groove. Other social events happen on the lawn in front of the courthouse, including outdoor concerts where audiences sprawl on the grass or in chairs to soak up the music and atmosphere. The annual Holiday Lighting Festival is held here at Thanksgiving time, a family event featuring live music and carriage rides in the square.
The rest of the Downtown area, with its colorful wall art and historic architecture, is packed with independent shops selling vintage fashion, used books and handmade crafts, with a huge array of restaurants, bars and music venues.
Denton is spoiled for choice when it comes to eating out – whether you want sushi or steak, you'll find it at one of the many establishments in the Downtown area or further afield.
Many students and residents get around town by bicycle, and the nearby countryside has plenty of outdoor activity on offer, like boat trips, fishing and hiking around Lake Ray Roberts. The area known as North Texas Horse Country is close by too, famed internationally for its horse breeding farms which attract enthusiasts from all over the world.
For big-city amenities, Denton is within easy reach of the Dallas-Fort Worth metroplex, (Denton forms the third point in the 'Golden Triangle of North Texas'), so it's conveniently located for major entertainment and sporting events, while retaining its own quirky, off-beat character.
Local Social Presence
Read local reviews of the Ogle School in Denton, TX. Read Yelp reviews
Fun Facts!
Crooner Pat Boone was a student at UNT, and came back to the city briefly to open the Pat Boone's Country Inn restaurant.
As with the rest of Texas, the beauty industry has a long history in Denton. The town has many salons, including Soho Salon, one of the oldest in town, which has been making customers feel fabulous for over 20 years.
International beauty products chain Sally Beauty moved to Denton in 1982, at which point it had 119 nationwide stores in the chain. (The company is now the biggest beauty products distributor in the world.) Their worldwide support centre opened in Denton in 2003, and the company offers annual scholarships for high school graduates wanting to enter the cosmetology profession.
Music is the life-blood of Denton – there's live music on offer all over town, and you can hear anything from rock and country to alternative and jazz. UNT is a well-known centre for the study of jazz music, and several famous musicians started out here, including Norah Jones and hot indie band Midlake, who were students on the jazz program. Roy Orbison, Meatloaf and Pat Boone also studied at the university. Denton Arts and Jazz Festival attracts thousands of visitors, as does the 35 Denton festival, which features emerging artists alongside established big-name bands. The city has a choice of museums and art galleries to wander around – the Campus Theatre is a major player, a 1940s Art Deco-style landmark hosting eight performing groups as well as visiting shows.
Denton loves beauty pageants, and can claim not one but two Miss Americas! The Miss Denton County Scholarship Pageant is the local regional heat for the Miss Texas and Miss America competitions, and there are other local pageants, including the Texas State Cinderella natural competition for younger children.
The North Texas State Fair and Rodeo draws in thousands of visitors to Denton, who come to enjoy cowboy culture, rodeo fun and a showcase of the best in Texas country music. The fair also traditionally features a beauty pageant and Rodeo Queen contest.
DENTON BEAUTY PAGEANTS & EVENTS
Denton loves beauty pageants, and can claim not one but two Miss Americas! The Miss Denton County Scholarship Pageant is the local regional heat for the Miss Texas and Miss America competitions, and there are other local pageants, including the Texas State Cinderella natural competition for younger children.
The North Texas State Fair and Rodeo draws in thousands of visitors to Denton, who come to enjoy cowboy culture, rodeo fun and a showcase of the best in Texas country music. The fair also traditionally features a beauty pageant and Rodeo Queen contest.
A beautiful career starts here
Hi future beauty professional! We can't wait to speak you. Fill out the form below and we'll get you the information you need.
By submitting this form, I am providing my consent to be called, texted, and/or emailed by Ogle School at the number and/or email provided. This consent is not a condition of purchase.