Cosmetology School
IN Houston
The Ogle School South Houston campus is in the Stafford suburb of Houston, Texas in the upscale Fountains on the Lake mall. The school offers morning, afternoon evening courses and training in cosmetology (including hair, skin and nails).  As well as class training, students receive invaluable practical experience in our on-campus, student-powered salons, supervised by our licensed, experienced instructors.
NEXT CLASS STARTS MARCH 27th
Hi future beauty professional! Fill out the form below and we'll follow up with you about your goals and see if we can help you achieve them, plus you'll be able to download our guide to starting beauty school.

By submitting this form, I am providing my consent to be called, texted, and/or emailed by Ogle School at the number and/or email provided. This consent is not a condition of purchase.
HOUSTon Salon & Spa Services
Student powered salons, supervised by our licensed, experienced instructors. Get haircuts & styles, chemical texturing, hair color & highlights, skincare and more!
FULL-TIME & PART-TIME PROGRAMS
Since 1973, Ogle School has prepared committed students for rewarding careers in the beauty industry through salon-modeled, student-centered training and development of the highest caliber.  We currently offer full-time day schedules as well as part-time morning, afternoon and evening schedules.  Financial aid is available to those who qualify.
OGLE HOUSTON Address and Phone Number
Houston – Stafford Campus
Since 1973, Ogle School has prepared committed students for rewarding careers in the beauty industry through salon-modeled, student-centered training and development of the highest caliber.
Ogle understands how important the decision is of where to attend school. Our goal is to make the admissions process as painless as possible for our students. We offer year-round start dates with convenient day and evening schedules to meet a variety of lifestyles. We have made it simple to learn more about our programs and start your journey towards a beautiful new career…
Prosper U is the newest, most inspiring, proven to work business training program written by Eric Fisher. This program is easy to learn, fun, engaging and best yet, it has been proven in many salons. You will learn everything from retailing, to retention, to rebooking, to building great relationships, how to gain referrals, and how to increase your average ticket. Prosper U will engage you to think past technique to how to grow your business for a lifelong career…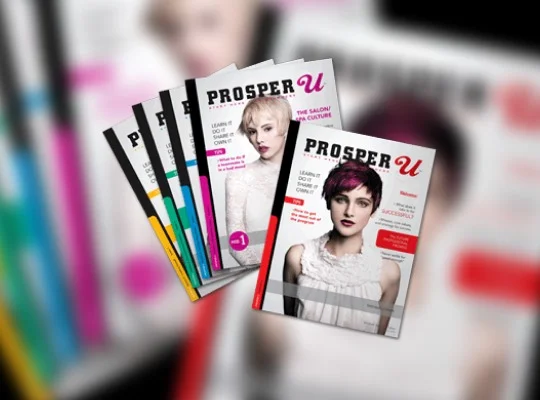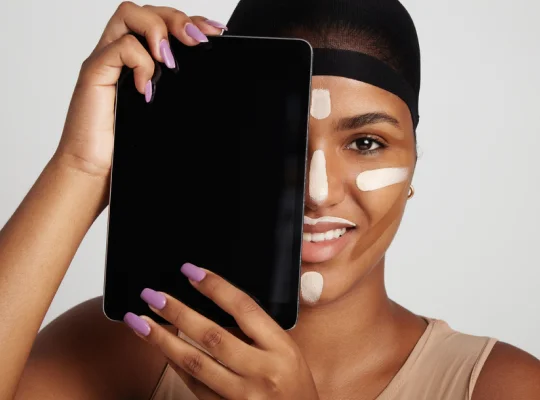 Elevate is considered one of the premiere curriculums in cosmetology education. Elevate is the global leader in hair and beauty education with millions of graduates. The curriculum teaches students to see, think, create and adapt as a beauty professional. Elevate's cutting edge digital platform that looks and feels like social media…
Education is an investment
The training you'll receive at Ogle School increases your chances of finding a great career and it decreases your chance of being unemployed. You'll be more likely to find an interesting, rewarding career in a field that offers a lot of opportunity. When you graduate from Ogle School, you stand a better chance of finding a job and making more money than your peers with less education.
OGLE Houston's Campus Lowdown
The Fountains on the Lake mall, where the Ogle School campus is located, is well-stocked with restaurants and cafés. If you've got a hankering for some grilled gator tail, Razzoo's Cajun Café is the place to head – or if a bacon and egg cheeseburger is more your style, the nearby 59 diner is the place for a back-to-basics breakfast. The Tradicao Brazilian Steakhouse is a favorite with carnivorous Stafford locals.
There are more than 40 colleges and universities in Houston. The University of Houston alone has over 40 thousand students, so the facilities and nightspots for students in the city are never-ending. (Insider tip: check out Valhalla, the bar hidden under the chemistry building at Rice University, near the Museum District – run by volunteers and not for profit means super-cheap drinks!)
Houston Esthetician School at Ogle
Interested in attending esthetician school to begin your career as a skincare specialist and professional makeup artist? Ogle School's Houston campus is a great place to start.
Our esthetician program is powered by The International Dermal Institute to provide you with the essential skills and experience to thoroughly prepare you for a successful career.
Esthetician coursework explores the creative side of skincare, with hands-on training in makeup application and investigations into current trends and styles. Learn essential basics, like the look we explain in this high cheekbones tutorial, and go for cutting-edge style like the look in this gold makeup tutorial.
The program also includes the technical side off esthetics including facial treatments for anti-aging, acne, and other skin physiologies. Learning the science of skincare will help you have a thorough understanding of how to help people who come to you for a treatment.
Additional coursework covers the business of beauty including skills in customer engagement, how to gain referrals, and best practices in retailing. Whether you get a job after you graduate or you launch your own business, this critical framework provides you with the business skills you'll need.
At out Houston campus, you can join other beauty students and experienced instructors in working with real clients in student-powered salons. Want to learning more? Contact our Houston staff with questions or to request more info.
FREQUENTLY ASKED QUESTIONS ABOUT THE OGLE SCHOOL's HOUSTON CAMPUS
What Programs Does the Houston Campus Have Available?
If you're hoping to study at the Ogle School Houston campus, you can choose from the cosmetology program or the esthetics program. These programs have different benefits, including different career paths for each, so make sure you learn more about each one before you make your choice.
Does the Houston Campus Have Financial Aid Options?
Financial aid is incredibly important to many aspiring college students. It's common for college students not to have the finances they need to go to college otherwise. Whether you need common financial aid options or you're looking for scholarships, you can find a variety of opportunities at the Houston campus.
How Do I Get More Involved at the Houston Campus?
Houston is the center of a bustling culture, with plenty of college students looking to try out the newest and most interesting elements of the campus every day. There's also a Student and Career Services Department that can help you get the support you need to immerse yourself fully into life at the Houston campus.
Is the Houston Campus the Right One for Me?
Only you can make the decision when it comes to which campus will be the right one for your beauty journey. Ogle School makes it easy to get more information about whatever you might find yourself interested in. Request more information now to learn about your Ogle School opportunities.
Houston has gone from backwater to boom town over the last century, and it's now the biggest city in Texas, and fourth largest in the United States. This is truly a city of opportunity, where a healthy job market, affordable housing and a low cost of living (11% below the average in the rest of the States) attract a young and vibrant population.
Known as the Bayou City because of its waterways, Houston is home to 2.1 million people, 26 Fortune 500 companies, and has been named America's next great global city. Houstonians enjoy their culture and nightlife, with 11,000 restaurants, world-class entertainment and many sports venues.
Elsewhere in Houston, the Downtown Historic District is the original center of the city, showing off some beautiful original 1800s buildings and trendy lofts, while the nearby Museum and Arts Districts are packed with cultural venues and attractions.
Houston has well over 300 parks – in fact, of the 10 biggest US cities, it has the most green space. Near the Ogle School campus in Stafford, Gordon Fountain Lake Park has a lighted jogging trail and lake, while the Stafford City Park, the largest in the area, has a range of sports facilities and open spaces.
There are a huge range of local sports teams – Minute Maid Park, an impressive stadium with a retractable roof, is home to the Astros baseball team, while the Toyota Center, with the largest indoor screen in the world, home of the Rockets basketball team.
Houston has an exciting and ever-changing music scene, with an array of festivals for all musical tastes. The Houston International Festival is an eclectic few days of music stages, art markets and mouth-watering food taking place in the Downtown area, while the Free Press Summer Festival is a music and arts festival with big name bands and installation art that festival-goers can climb on, interact with and enjoy.
Something Wicked is Houston's amazing Halloween electronic dance festival, an orgy of costumes, music and chills; Springboard South is the newest and most exciting local festival – two stages showcase up-and-coming new bands to an audience of fans and music professionals looking for the next big thing; and the Texas Crawfish Festival, held at Old Town Spring, north of Houston, is one of the biggest and oldest local festivals, featuring local and national artists … plus a lot of crawfish, naturally!
The Galleria mall alone has 12 beauty salons, offering everything from eyebrow threading to facial spa treatments.
One Houston beauty success story is Jentry Kelly, who went from working on the Laura Mercier counter at the Galleria mall, and went on to design her own make-up range in New York, coming back to Houston to launch it in 2011.
Local Social Presence
Read local reviews of the Ogle School in Houston, Texas:
Foursquare.com
Yelp.com
Houstonians like their shopping big, bold and convenient. In fact, you don't even need to poke your head above ground to enjoy the delights of Downtown Houston. Many major buildings are linked by the underground air-conditioned Houston tunnel system, which runs under 95 city blocks and offers banks, shops and food outlets to commuters and shoppers!
The Galleria mall in Houston is the largest in Texas, with 400 stores, two swimming pools, an ice rink and 12 beauty salons. The anchor stores in the mall hold make-up launches for big brand names, such as the Dolce & Gabbana event held for the premiere of a glamorous make-up line held at Saks Fifth Avenue recently.
The Fountains on the Lake mall, where the Ogle School campus is located, is an upscale Stafford shopping and entertainment destination.
HOUSTON BEAUTY PAGEANTS & EVENTS
Houston Fashion Week

is a major event in the beauty calendar, spanning several days of catwalk shows and networking for fashion industry professionals. There are casting calls for models for the runway shows in the run-up to the event.

Houston is one of the pageant capitals of Texas, with heats running for a range of different competitions.

The Forever Beautiful Pageant, a natural beauty pageant system running throughout Texas, has a preliminary heat in Houston.

Talent America Houston is a heat of the longest running American talent show, where singers, dancers and other performers can showcase their talents to a panel of industry professionals.

The Texas Parade of Hearts pageants, with natural and glitz competitions, holds its finals in Houston.

Greenspoint Mall recently held an appreciation day for beauty professionals, with speakers and demonstrations.
OGLE HOUSTON's CULTURE VULTURES
Forbes magazine has declared Houston America's Coolest City, and it's easy to see why. Houston has its own resident theater, ballet and symphony companies, while the Downtown area has many art galleries, bars and nightclubs to explore. Houston's Theater District competes with the likes of New York for variety of productions and number of seats, with the
Bayou Place
entertainment complex offering restaurants, movie theaters and green spaces for visitors to enjoy. The
Museum
District
is one of the largest of its kind in the United States, with over 500 cultural organizations based there. The 19 museums in the area include the Buffalo Soldiers National Museum, the
Contemporary Arts Museum
and the
Children's Museum
. But Houston's attractions aren't all concentrated Downtown – the suburb of Stafford, home to the Ogle School campus, has its own venues, including the Stafford Center, where the theater has hosted international and local productions.
A beautiful career starts here
Hi future beauty professional! We can't wait to speak you. Fill out the form below and we'll get you the information you need.
By submitting this form, I am providing my consent to be called, texted, and/or emailed by Ogle School at the number and/or email provided. This consent is not a condition of purchase.