COSMETOLOGY SCHOOL
IN HURST
The Ogle School Hurst campus is nestled in the Mid-Cities, conveniently located just across the street from the Northeast Mall, offering convenience for those living between Dallas and Fort Worth. The school offers morning, afternoon and evening schedules and training in cosmetology, including hair, skin and nails.
request enrollment information
NEXT CLASS STARTS Oct. 16TH
Hi future beauty professional! Fill out the form below and we'll follow up with you about your goals and see if we can help you achieve them, plus you'll be able to download our guide to starting beauty school.

By submitting this form, I am providing my consent to be called, texted, and/or emailed by Ogle School at the number and/or email provided. This consent is not a condition of purchase.
FULL-TIME, PART-TIME & HYBRID PROGRAMS
Dreaming of a career in cosmetology or esthetics but feeling overwhelmed trying to balance work, family, and social life? No sweat, we totally get it! Here at Ogle School, we completely understand your hustle. That's why we've got flexible schedules that seamlessly fit into your busy yet fabulous life. Our goal? To equip you with the knowledge and skills you need to let your creativity shine and embark on an exciting career journey.
Are you ready to go full throttle with a full-time day program? Or maybe you prefer a part-time schedule that fits into your morning coffee runs, afternoon yoga, or evening Netflix binge? No matter your preference, we've totally got your back. Plus, our Hurst location now offers a part-time hybrid program! This super cool distance learning program lets you do up to 25% of your cosmetology and esthetics schooling online. You just need to attend classes from 6:00 pm to 9:30 pm, Monday through Thursday evenings, and squeeze in an additional 3.5 hours per week online at your leisure.
So, don't let a bustling schedule keep your dreams on hold. With us, you can have it all – a vibrant lifestyle and a thriving education. So, what do you say, ready to chase your dreams with us?
At Ogle School, our Cosmetology program offers several schedules, including morning, afternoon, and evening options. Choose full-time (7 months) or part-time (13 months) to fit your life. With a Cosmetology license, you can become a hairstylist, platform artist, salon owner, and more. Don't wait to turn your passion for beauty into a rewarding career! Fill out our form above today to get started.
Are you passionate about skincare? Look no further than Ogle School's Esthetics program! In just 5 months for full-time or 10 months for part-time, you can become a licensed esthetician. With job options like skincare specialist, salon/spa manager and beauty educator, the possibilities are endless. Ready to take the next step? Fill out the form above today to learn more about our Esthetics program.
Ogle School - Hurst Campus
Since 1973, Ogle School has prepared committed students for rewarding careers in the beauty industry through salon-modeled, student-centered training and development of the highest caliber.
The Ogle School campus in Hurst is located directly across the street from the North East Mall. This major retail and entertainment center has a lot to offer students locally, from luxury shopping to a choice of quick bites or fine dining.
There are a range of other restaurants and coffee shops nearby the school, including a handy Starbucks. A local student secret are the sizzling hotdogs at Al's Famous Dogz & Burgers, a small joint tucked in a parking lot near the school campus where the food is cheap and tasty.
Bacon's Bistro & Café, serving breakfast and lunch, is a community favorite in Hurst, while for the evening, you can snuggle into a cozy booth at locally owned Italianni's, and enjoy pizza, pasta and fun drinks made at the bar. Also nearby is family-owned Miguelitos Mexican Food Restaurant, and the M-Lounge bar, the new Latin Caribbean hide-out in town. And for drinks, there's Witten's Grill and Sports Pub a stone's throw from campus.
Ogle School of Hair, Skin, & Nails - Hurst
Address
720-B Arcadia St. Hurst, TX 76053
OGLE SCHOOL - HURST
ESTHETICIAN PROGRAM
Thinking of attending esthetician school?
The Hurst, TX campus of Ogle Schools has an esthetician curriculum with full-time programs that can be completed in as little as five months. Students attending part-time can finish in just 11 months.
The program at Ogle includes the creative side of beauty including a how to create classic looks and today's hottest trends. Coursework also includes the technical side of skincare including awareness of different skin physiologies and techniques like microdermabrasion and eyelash extensions. Additionally, you'll learn essential skills for the beauty business including client retention, merchandising, and more.
"I just graduated from here a few weeks ago. I passed the written and practical test with flying colors. If you are serious and work hard, you can excel at this school. The director, Vivian, worked closely with me in making accommodations for my unique situation, and our esthetics instructors really cares about each and every student and works overtime to make sure you know your stuff!" said one of our recent students.
The skincare industry is seeing faster than average job growth, and the U.S. Bureau of Labor Statistics (BLS) estimates that there will be a 14% increase in jobs between 2016 and 2026. In particular, Texas has the second highest number of esthetician jobs in the country.
Get started now, by contacting Ogle School's Hurst, TX campus for information about our esthetician program.
Student powered salons, supervised by our licensed, experienced instructors. Get haircuts & styles, chemical texturing, hair color & highlights, skincare and more!
Ogle understands how important the decision is of where to attend school. Our goal is to make the admissions process as painless as possible for our students. We offer year-round start dates with convenient day and evening schedules to meet a variety of lifestyles. We have made it simple to learn more about our programs and start your journey towards a beautiful new career…
Prosper U is the newest, most inspiring, proven to work business training program written by Eric Fisher. This program is easy to learn, fun, engaging and best yet, it has been proven in many salons. You will learn everything from retailing, to retention, to rebooking, to building great relationships, how to gain referrals, and how to increase your average ticket. Prosper U will engage you to think past technique to how to grow your business for a lifelong career…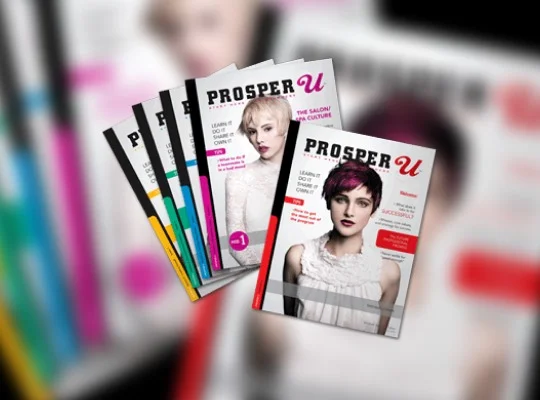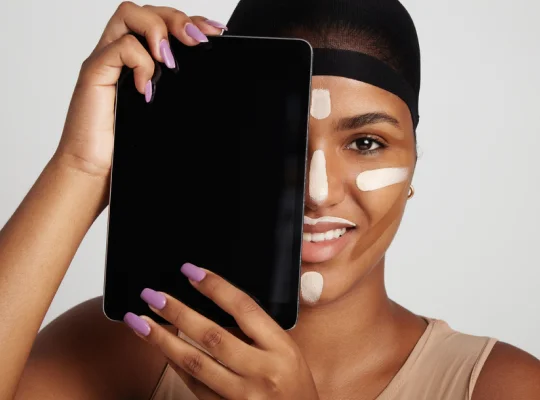 Ogle School's learning platform, Elevate,  is powered by Pivot Point International which is considered one of the premiere curriculum's in cosmetology education with millions of graduates. The curriculum teaches students to see, think, create and adapt as a beauty professional. Elevate is cutting edge digital platform that looks and feels like social media.
Education is an investment
The training you'll receive at Ogle School increases your chances of finding a great career and it decreases your chance of being unemployed. You'll be more likely to find an interesting, rewarding career in a field that offers a lot of opportunity. When you graduate from Ogle School, you stand a better chance of finding a job and making more money than your peers with less education.
FREQUENTLY ASKED QUESTIONS ABOUT THE OGLE SCHOOL hurst texas
WHAT PROGRAMS CAN I FIND AT THE HURST CAMPUS?
The Ogle School Hurst campus offers two programs, which overlap slightly but also have many differences. You can choose between the cosmetology program and the esthetics program. Make sure you talk to a career counselor before you make your choice, as these programs set you up for different careers.
DOES THE HURST CAMPUS OFFER FINANCIAL AID?
Financial aid is a great way to go to college if you aren't able to pay on your own. Ogle School has a number of financial aid resources, including information about general financial aid and a page about how to find and apply for scholarships.
WHAT SHOULD I DO TO IMMERSE MYSELF IN THE CULTURE OF HURST?
Hurst is a small suburb of Fort Worth, giving residents a high quality of life and a stable place to live. It's a great place to go if you're interested in really accelerating your life's course. The Student and Career Services Department at the Hurst campus will also be able to help you plug into the local scenes.
HOW DO I KNOW WHICH CAMPUS IS RIGHT FOR ME?
Finding the right campus isn't always easy; that's one of the reasons Ogle School offers multiple campus options for its students. If you want to learn more before you make your choice, you can request more information from Ogle School so you can make a more informed choice.
This friendly, modern northern suburb of Fort Worth is just a short drive from both downtown Fort Worth and Dallas, giving residents the perfect balance between peaceful small town living and big city excitement. Hurst prides itself on the high quality of life its residents enjoy, and on the redevelopment going on in the area.
Hurst is a growing city with a population of 38,000, revitalized by new businesses and facilities. A major redevelopment program is already attracting new residents to the area, and an influx of younger homeowners and workers means Hurst is becoming a lively place to live. Residents are affluent, and the local economy is stable, making Hurst a great place to open a business too.
Hurst is part of the HEB area of northeast Tarrant County, along with the towns of Bedford and Euless, also known as "Tree City USA", both also served by the Ogle School campus. Other nearby communities include Colleyville, with its miles of green trails, shopping options and sports parks, and Roanoke, officially the Fine Dining Capital of Texas.
A new conference center is attracting visitors to Hurst, and tourists also flock to the trio of new hotels located in town, using them as a base to explore the whole metroplex area. Hurst is also a short drive away from the major entertainment attractions of Arlington.
The city does well for nightlife, boasting over 100 restaurants, with new venues due to open soon. And for outdoor activities there are 18 parks, with Chisholm Park the largest in the area, offering green spaces, sports facilities and picnic pavilions, and the Chisholm Aquatics Center for state-of-the-art water fun and outdoor activities. Hurst has two major aquatic centers – the other is the Central Aquatic Center, with a range of fun water activities.
The Cottonbelt Trail runs nearby to Hurst, part of a planned veloweb for bikes in the metroplex area designed to link homes and workplaces as well as providing recreational routes.
Hurst is a fast-growing and very modern town – the population has shot from around 20 people in 1920, to 38,000 today!
Hurst is just a short trip from the vibrant cultural life of Dallas and Fort Worth, but the area has its own attractions too. There's the Artisan Center Theater, putting on family entertainment for the last 10 years, with comedy, drama and musicals to choose from. Artie's Theater, part of the same organization, also puts on shows for children, starring children.
An exciting development for Hurst is the planned new Arts and Theater District, being created on the site of an old shopping complex. This area will be anchored by a live theater venue.
The glitziest shopping destination in the area (and the second largest mall in the whole of Texas) is the upscale North East Mall, where anchor stores like Nordstrom (the only outlet for the chain in Tarrant County) are balanced with independent businesses and boutiques. There are over 140 stores in all, and the mall offers several high-end beauty businesses, including Exotic Nails, Hair Pop and Merle Norman Cosmetics Studios. There's also a large cinema complex, Rave Motion Pictures.
The Hurst area is well served with big name chain stores, including Target, JCPenny and Dillard's.
A beautiful career starts here
Hi future beauty professional! We can't wait to speak you. Fill out the form below and we'll get you the information you need.
By submitting this form, I am providing my consent to be called, texted, and/or emailed by Ogle School at the number and/or email provided. This consent is not a condition of purchase.