COSMETOLOGY SCHOOL
IN NORTH DALLAS
The Ogle School North Dallas campus, located off of Preston Rd., offers morning, afternoon and evening schedules and training in cosmetology, including hair, skin and nails, in the pleasant suburbs of the world-class city of Dallas. Cities serviced by the Ogle School North Dallas campus include Plano, Richardson, Carrollton, Allen, Garland, Farmers Branch, Addison, Rowlett and Rockwall.
request enrollment information
NEXT CLASS STARTS Oct. 16TH
Hi future beauty professional! Fill out the form below and we'll follow up with you about your goals and see if we can help you achieve them, plus you'll be able to download our guide to starting beauty school.

By submitting this form, I am providing my consent to be called, texted, and/or emailed by Ogle School at the number and/or email provided. This consent is not a condition of purchase.
FULL-TIME & PART-TIME PROGRAMS
Are you ready to pursue a career in beauty but worried about fitting it into your busy schedule? At Ogle School, we offer flexible scheduling options to fit your needs. Choose from our full-time day program or part-time morning, afternoon, or evening schedules. Plus, our classes don't interfere with your weekends, so you can keep your Saturdays and Sundays free. Worried about financing your education? We offer financial aid to those who qualify. Don't let a busy schedule or financial concerns hold you back from pursuing your passion. Apply today and start your journey to a fulfilling career in the beauty industry!
At Ogle School, our Cosmetology program offers several schedules, including morning, afternoon, and evening options. Choose full-time (7 months) or part-time (13 months) to fit your life. With a Cosmetology license, you can become a hairstylist, platform artist, salon owner, and more. Don't wait to turn your passion for beauty into a rewarding career! Fill out our form above today to get started.
Are you passionate about skincare? Look no further than Ogle School's Esthetics program! In just 5 months for full-time or 10 months for part-time, you can become a licensed esthetician. With job options like skincare specialist, salon/spa manager and beauty educator, the possibilities are endless. Ready to take the next step? Fill out the form above today to learn more about our Esthetics program.
Ogle School - North Dallas Campus
Since 1973, Ogle School has prepared committed students for rewarding careers in the beauty industry through salon-modeled, student-centered training and development of the highest caliber.
The Ogle School North Dallas campus is conveniently located off Preston Road, a main artery in the area. There are plenty of nearby nightspots, cafés and restaurants to choose from. Breadwinners Bakery and Café is a great place for a coffee or iced tea, offering delicious baked goods and artisan breads – lunch comes in large portions of monster sandwiches and salads. Sharky's Bar and Grill is a sports bar nearby, where locals gather to watch sporting events on HD screens, with food also available.
The local buzz is around Rise No. 1, a restaurant that calls itself a salon de soufflé and wine bar, and is dedicated to that lightest of French dishes, with savory and sweet soufflés on the menu.
Ogle School of Hair, Skin, & Nails - North Dallas
OGLE SCHOOL - NORTH DALLAS
ESTHETICIAN PROGRAM
You will be ready for a successful career in skincare and professional makeup application after attending the North Dallas campus of Ogle School's esthetician school.
Esthetician students at Ogle School will learn the science of skincare to address client issues like anti-aging, acne, or dryness. Students also develop skills in makeup application through classroom theory and practice on both mannequins and live models. Additional courses in the business of beauty provide a strong framework in marketing, client retention, and business operations.
Not only does this three-pronged approach provide students with a wide set of skills and knowledge, but graduates will leave esthetician school with strong career options as they join the growing industry of professional skin care specialists.
The U.S Bureau of Labor Statistics (BLS) estimates that available jobs for skincare specialists will grow faster than average, with an increase of 14% increase between 2016 and 2026. This growth may be especially strong in Texas which has the second highest employment rates for skin care specialists in the country.
Attending esthetician school at our convenient North Dallas campus gives you access to a top-caliber education without having to negotiate the bustle of downtown Dallas.
Interested in learning how to begin your esthetician career at Ogle School's North Dallas campus? Get in touch to request more information and find out when the next classes start.
Students receive invaluable practical experience in our on-campus, student-powered salons, supervised by our licensed, experienced instructors.
Ogle understands how important the decision is of where to attend school. Our goal is to make the admissions process as painless as possible for our students. We offer year-round start dates with convenient day and evening schedules to meet a variety of lifestyles. We have made it simple to learn more about our programs and start your journey towards a beautiful new career…
Prosper U is the newest, most inspiring, proven to work business training program written by Eric Fisher. This program is easy to learn, fun, engaging and best yet, it has been proven in many salons. You will learn everything from retailing, to retention, to rebooking, to building great relationships, how to gain referrals, and how to increase your average ticket. Prosper U will engage you to think past technique to how to grow your business for a lifelong career…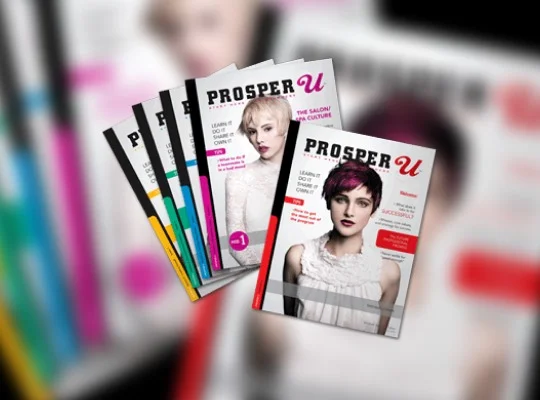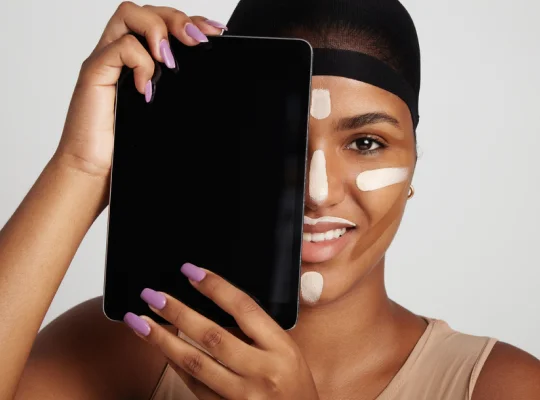 Ogle School's learning platform, Elevate,  is powered by Pivot Point International which is considered one of the premiere curriculum's in cosmetology education with millions of graduates. The curriculum teaches students to see, think, create and adapt as a beauty professional. Elevate is cutting edge digital platform that looks and feels like social media.
Education is an investment
The training you'll receive at Ogle School increases your chances of finding a great career and it decreases your chance of being unemployed. You'll be more likely to find an interesting, rewarding career in a field that offers a lot of opportunity. When you graduate from Ogle School, you stand a better chance of finding a job and making more money than your peers with less education.
FREQUENTLY ASKED QUESTIONS ABOUT THE OGLE SCHOOL NORTH DALLAS CAMPUS
WHAT PROGRAMS ARE AVAILABLE AT THE NORTH DALLAS CAMPUS?
The Ogle School North Dallas campus offers two different beauty programs: a cosmetology program and an esthetics program. There's some overlap between the two programs, but they prepare you for different career paths. You may want to talk to an Ogle School team member before you choose which you want to pursue.
DOES THE NORTH DALLAS CAMPUS OFFER ANY FINANCIAL AID OPPORTUNITIES?
Financial aid opportunities can be a lifesaver for people who want to go to college but have little to no money with which to do it. Ogle School can help you with general financial aid help and information about scholarships. With this knowledge, you can attend school regardless of your current financial situation.
WHAT CAN I DO TO EXPERIENCE NORTH DALLAS CULTURE MORE THOROUGHLY?
North Dallas tends to have a general family-based lifestyle, making it a great place for people who want to settle down. If you need help understanding how to do that and attend Ogle School at the same time, talk to the Student and Career Services Department for support.
SHOULD I ATTEND COSMETOLOGY SCHOOL AT THE NORTH DALLAS CAMPUS?
Because there are so many different campuses available at Ogle School, it can be tough to determine which one will work best for you. Before you make your final choice, request additional information from Ogle School to learn more about how you can make your cosmetology dreams a reality.
Stretching across three counties, locals claim that North Dallas is a state of mind rather than a specific location. Encompassing the communities of Richardson, Plano, Frisco, Lewisville and Garland, this is one of the wealthiest area of Dallas, its residential streets, malls and parkland trails within easy reach of the bright lights of the big city, but a world away from its hustle and bustle.
On the border of several quieter suburban areas with a mix of residential streets and small shops, North Dallas offers a high quality of life, with family-orientated entertainment venues and amenities. There are fewer than 500,000 residents, with the largest age group being around 32. The majority of locals are families and homeowners.
The city of Dallas, including North Dallas, has one of the highest employment levels in the United States for the cosmetology profession, with 24,000 jobs in the sector.
Although North Dallas is a city of the automobile, there are plenty of green spaces. The Preston Ridge Trail, a short distance from the Ogle School Campus, is a hiking and biking trail in the area known as Far North Dallas, a haven of peaceful greenery, quiet paths and wildlife.
North Dallas is within easy reach of the skyscrapers and cultural amenities of Downtown Dallas, where multinational companies and thousands of small businesses give the city its reputation as an entrepreneurial world capital. Other attractions include the large Arts District, and the cool bars and galleries of Deep Ellum.
Community events like the Dallas Kosher Chili Cook-off take place in the North Dallas area – at this family-orientated event, teams compete to cook just plain awesome chili for visitors. High School Football, a staple of Texas Friday night entertainment, draws crowds of up to 20,000 in the North Dallas area, which means an electric atmosphere and some great play.
Preston Road, location of the Ogle School in North Dallas, follows the route of an ancient Indian trail that ran from Mexico to Missouri!
North Dallas is a Texas shopping heaven, with a number of giant malls offering everything from anchor stores to small independent boutiques. The malls also have a range of beauty salons, spas and nail bars. Inwood Village is a unique collection of exclusive retailers located in the area, and Galleria Dallas is an upscale shopping mall nearby with over 200 stores. The even bigger NorthPark Center has 235 stores, vaulted glass ceilings and an indoor ice rink, and was the first shopping center ever to be featured in Vogue. It holds large fashion shows in partnership with its anchor stores.
The North Dallas pageant scene is as busy as the rest of Dallas. The International Girl Pageant has been running for 45 years, and the national finals in 2013 were held in the Crowne Plaza Hotel in North Dallas. And of course there's the citywide institution of the Miss Dallas completion, an important heat for the Miss America pageant.
There are several local music festivals that take place in the North Dallas area, including the Wildflower Arts and Music Festival in nearby Richardson, featuring six performance stages and an amazing array of local foods.
The historic Inwood Theatre is known throughout the city of Dallas for its old-time Hollywood atmosphere, from the beautiful Art Deco architecture to the underwater-themed murals in the lobby. The murals are the work of artist Perry Nichols, a member of the Dallas Nine artists' collective who were active in the city in the 1930s.  Locals flock here for the program of independent and foreign films, and the famous Midnight Movie showings of cult classics.
A beautiful career starts here
Hi future beauty professional! We can't wait to speak you. Fill out the form below and we'll get you the information you need.
By submitting this form, I am providing my consent to be called, texted, and/or emailed by Ogle School at the number and/or email provided. This consent is not a condition of purchase.