COSMETOLOGY SCHOOL
IN SAN ANTONIO
The Ogle School San Antonio campus is located just off of I-410, within the upscale Park North Shopping Center. The school offers morning, afternoon and evening schedules and training in cosmetology, including hair, skin and nails.
request enrollment information
NEXT CLASS STARTS Oct. 16TH
Hi future beauty professional! Fill out the form below and we'll follow up with you about your goals and see if we can help you achieve them, plus you'll be able to download our guide to starting beauty school.

By submitting this form, I am providing my consent to be called, texted, and/or emailed by Ogle School at the number and/or email provided. This consent is not a condition of purchase.
FULL-TIME & PART-TIME PROGRAMS
Are you ready to pursue a career in beauty but worried about fitting it into your busy schedule? At Ogle School, we offer flexible scheduling options to fit your needs. Choose from our full-time day program or part-time morning, afternoon, or evening schedules. Plus, our classes don't interfere with your weekends, so you can keep your Saturdays and Sundays free. Worried about financing your education? We offer financial aid to those who qualify. Don't let a busy schedule or financial concerns hold you back from pursuing your passion. Apply today and start your journey to a fulfilling career in the beauty industry!
At Ogle School, our Cosmetology program offers several schedules, including morning, afternoon, and evening options. Choose full-time (7 months) or part-time (13 months) to fit your life. With a Cosmetology license, you can become a hairstylist, platform artist, salon owner, and more. Don't wait to turn your passion for beauty into a rewarding career! Fill out our form above today to get started.
Are you passionate about skincare? Look no further than Ogle School's Esthetics program! In just 5 months for full-time or 10 months for part-time, you can become a licensed esthetician. With job options like skincare specialist, salon/spa manager and beauty educator, the possibilities are endless. Ready to take the next step? Fill out the form above today to learn more about our Esthetics program.
Ogle School - San Antonio Campus
Since 1973, Ogle School has prepared committed students for rewarding careers in the beauty industry through salon-modeled, student-centered training and development of the highest caliber.
There's a choice of eateries in the North Star Mall near the Ogle School campus – a Starbucks has coffee covered, and there are sandwich shops and pretzel places to grab lunch. A short drive from the school, De Wese's Tip Top Café has been a local institution for half a century, with great value home-cookin' and a warm welcome.
San Antonio is home to over 100 thousand students, and the nightlife in town reflects that, with bars and nightclubs partying until the early hours. The city has the reputation of being the fifth drunkest in the United States, but whether you're looking for sophisticated cocktails or just want to dance the night away, there's a venue to tempt you. Popular spots include Esquire on East Commerce, with the longest wooden bar in Texas, and Howl at the Moon on West Crockett Street, a dueling piano bar playing hits old and new in a loud and friendly atmosphere.
Ogle School of Hair, Skin, & Nails - San Antonio
Address
742 N.W. Loop 410, Suite 226 San Antonio, TX 78216
OGLE SCHOOL - SAN ANTONIO
ESTHETICIAN PROGRAM
Looking for an esthetician school in San Antonio?
Start your career in skincare, hair removal or makeup application at Ogle School's San Antonio Campus. Choose between a part-time program that you can complete in 11 months, or take classes full-time to finish in as little as five months.
Ogle will prepare you for a successful career in beauty with training in the science of skincare, waxing, makeup application and the business of beauty. The esthetician curriculum is powered by DermalogicaPRO, leaders in Professional Skin Care since 1986.

It's an exciting time to begin a career as a skincare specialist! Strong job growth is predicted by the U.S. Bureau of Labor Statistics (BLS) which estimates that skin care specialists will see a 14% increase in jobs between 2016 and 2026. Additionally, Texas is second in the nation for esthetician employment rates, making Ogle's San Antonio campus a great place to launch your career.
After graduating, you will join many other San Antonio estheticians in providing services like microdermabrasion, skincare consultations, spa treatments, and professional makeup application.
For estheticians, "The first step to acquiring a good job is to make sure your schooling matches up with your desires," says U.S. News & World Report.
Interested in learning if Ogle School has the right esthetician program for you ? Get in touch to find out more about our curriculum of classes, student-powered salon with real-world experience, and schedule of upcoming classes.
Student powered salons, supervised by our licensed, experienced instructors. Get haircuts & styles, chemical texturing, hair color & highlights, skincare and more!
Ogle understands how important the decision is of where to attend school. Our goal is to make the admissions process as painless as possible for our students. We offer year-round start dates with convenient day and evening schedules to meet a variety of lifestyles. We have made it simple to learn more about our programs and start your journey towards a beautiful new career…
Prosper U is the newest, most inspiring, proven to work business training program written by Eric Fisher. This program is easy to learn, fun, engaging and best yet, it has been proven in many salons. You will learn everything from retailing, to retention, to rebooking, to building great relationships, how to gain referrals, and how to increase your average ticket. Prosper U will engage you to think past technique to how to grow your business for a lifelong career…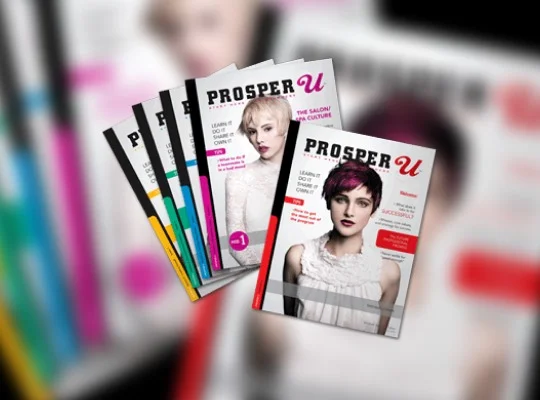 Ogle School's learning platform, Elevate,  is powered by Pivot Point International which is considered one of the premiere curriculum's in cosmetology education with millions of graduates. The curriculum teaches students to see, think, create and adapt as a beauty professional. Elevate is cutting edge digital platform that looks and feels like social media.
Education is an investment
The training you'll receive at Ogle School increases your chances of finding a great career and it decreases your chance of being unemployed. You'll be more likely to find an interesting, rewarding career in a field that offers a lot of opportunity. When you graduate from Ogle School, you stand a better chance of finding a job and making more money than your peers with less education.
FREQUENTLY ASKED QUESTIONS ABOUT THE OGLE SCHOOL SAN ANTONIO CAMPUS
WHAT PROGRAMS CAN I FIND AT THE SAN ANTONIO CAMPUS?
The San Antonio Ogle School campus offers a cosmetology program and an esthetics program, helping you toward a career in either one of these trades. Although there's a pretty significant amount of overlap, it's important to remember that these aren't the same. Look through the Ogle School website and talk to a career guide if you want to discover which is right for you
DOES THE SAN ANTONIO CAMPUS OFFER FINANCIAL AID?
Financial aid helps a lot of people attend college. If you need financial aid, there's a page of financial aid resources on the Ogle School website, including some information about how to find and apply for scholarships.
WHAT CAN I DO TO IMMERSE MYSELF IN THE SAN ANTONIO CULTURE?
San Antonio is the second biggest city in Texas, and it's known for a culture that's just as big. With its love of the arts, it's a great place for an aspiring cosmetologist to start out. The Student and Career Services Department at the San Antonio campus will help you establish yourself in the area even more easily.
IS THE SAN ANTONIO CAMPUS RIGHT FOR ME?
The right campus isn't always obvious; it's something you may need to choose based on a combination of different factors. If you think the San Antonio campus could be right for you, request more information from Ogle School to learn more about your options.
San Antonio is the second biggest city in Texas with a population of 1.3 million, and a character that sets it apart from the rest of the State. Its unique mix of history, Mexican culture and business makes it an exciting growing city that's a great place to set out on a career as a cosmetologist.
The city of Castle Hills, where the Ogle School campus is located, is a suburb of San Antonio. It's small town feel and proximity to the lively amenities of the city attracts younger, professional residents.
With 20 million tourist visitors a year, San Antonio is always busy; the best-known attractions are the iconic Tower of the Americas that soars over Downtown, and the Alamo, the former Spanish mission and frontier post and site of the famous siege, now located in the Alamo Plaza District. There's plenty more to historic San Antonio too, including four other surviving mission buildings in San Antonio Missions National Historic Park.
Downtown San Antonio entices locals to its sights and venues with Downtown Tuesdays, which includes free parking, discounts and special offers. Foodies get up early and head to one of San Antonio's amazing food markets, the Pearl Farmers Market and the Quarry Farmers Market, where fresh food, herbs, flowers and other delights are on offer.
The urban pedestrian paradise of the River Walk meanders through Downtown. Steps lead down to the sunken walk from street level, and cobbled bridges cross the river. The walk is lined with tropical trees and plants, shopping locations, bars and restaurants. It's one of the oldest urban walks of its kind in the country, built in 1939, and the center of San Antonio's nightlife.
Some of the most popular salons in San Antonio include Doo or Dye for hip haircuts and Moxie for vibrant colors, both trendy additions to the salon market catering to the city's younger clientele.
This city likes its fun supersized, and there's plenty to round: from the rides and noise of the SeaWorld San Antonio and Six Flags Fiesta Texas theme parks, to the wet 'n' wild attractions at the city's water giant waterparks.
There are big local sporting events to enjoy – the Alamo Bowl is a major event in college football with one of the biggest TV audiences in the sporting calendar, the San Antonio Spurs are four-time NBA champions, or you can kit yourself out in a coyote hat and the team orange and black and head over to see the San Antonio Spurs at the AT&T Center.
San Antonio's colorful Mexican heritage is everywhere, from the flamenco music you can catch on the street to the amazing local Tex Mex cuisine. For the best Tex-Mex has to offer, head to Jacala on West Avenue, or La Hacienda de Los Barrios, on the Northeast side.
When it comes to nightlife, San Antonio breaks out the fiesta for real. A unique cocktail bar scene, dance halls (from cowboy two-step to flamenco) and some amazing food options mean San Antonians party until the small hours. Try the Menger Bar, the oldest pub in town, for atmospheric woodwork and brass spittoons, or head to a classic hole-in-the-wall food joint for enchiladas and a bottle of Big Red.
The Fiesta Noche del Rio, a festival taking place at the Arneson River Theatre on the River Walk, features music from Mexico, Spain and Argentina, and the Fiesta San Antonio is a citywide celebration of the heroes of the Alamo. Hemifair, the location of the 1968 World's Fair, is the home to many diverse festivals, including the annual Luminaria celebration of music and theater.
San Antonio is the birthplace of chili stew – hot 'n' spicy!
Forbes magazine ranked San Antonio in the top 10 cities for shopping in the United States, so its no surprise that the retail therapy opportunities here are endless. You can spend hours exploring the vintage boutiques, antique shops and flea markets, especially around the Alamo City area, and there are also nine large shopping malls, including the Rivercenter Mall on the River Walk, a luxury shopping and entertainment landmark, and the spectacular La Cantera outdoor mall in its beautifully landscaped grounds.
North Star Mall, where the Ogle School Campus is located, has over 200 stores, including MAC Cosmetics and several beauty salons and nail bars. The mall is famous locally for the pair of 40-foot high cowboy boots that stand outside. The Giant Justins were created 30 years ago by Texas Cosmic Cowboy artist Bob "Daddy-O" Wade.
Miss San Antonio Texas and Miss San Antonio Teen Texas are the local preliminaries for the Miss Texas USA competitions.

Premier Pageants Fiesta Frenzy is an all-natural competition with a San Antonio heat that progresses to a State final.

Yellow Rose Pageantry is a pageant company based in the city running full glitz and natural competitions.
BEAUTY HISTORY OF SAN ANTONIO
The North Star Mall was opened in 1960, and celebrated its 50th anniversary in 2010.

The salon voted best in San Antonio 2013 by KENS5 station viewers was Sergio's Hair Salon & Spa on Wurzbach Road, near the Ogle School Campus.
A beautiful career starts here
Hi future beauty professional! We can't wait to speak you. Fill out the form below and we'll get you the information you need.
By submitting this form, I am providing my consent to be called, texted, and/or emailed by Ogle School at the number and/or email provided. This consent is not a condition of purchase.