In the bustling heart of Central Dallas, conveniently located within the Mockingbird Commons shopping center, Ogle School stands out as a hub for aspiring beauty professionals. Our Central Dallas campus is more than a mere beauty school; it's a place where creativity meets career preparation. Dive into our Cosmetology program and hone your skills in contemporary hairstyles and standout color techniques. For those drawn to skincare, our Esthetics program offers in-depth training in advanced treatments and up-to-the-minute makeup artistry.
Begin your journey with Ogle School, where passion transforms into mastery and dreams into distinguished careers.
request enrollment information
NEXT CLASS STARTS Jan. 16th
Hi future beauty professional! Fill out the form below and we'll follow up with you about your goals and see if we can help you achieve them, plus you'll be able to download our guide to starting beauty school.
By submitting this form, I am providing my consent to be called, texted, and/or emailed by Ogle School at the number and/or email provided. This consent is not a condition of purchase.
OGLE SCHOOL - Central Dallas Campus
COSMETOLOGY & ESTHETICIAN SCHOOL
Ready to take on a career in beauty but feeling overwhelmed by your tight schedule? At Ogle School, we've got you covered with a variety of scheduling options tailored to your unique needs. Dive into our immersive full-time day program or choose from our flexible part-time slots available in the mornings, afternoons, or evenings. Plus, we've made sure your weekends stay free, allowing you to enjoy your Saturdays and Sundays at your leisure. Concerned about how to finance your education? We offer financial aid for those who qualify. Don't let a hectic schedule or financial worries stand in the way of your passion for beauty. 
Apply today and take the first step towards a rewarding career in the beauty industry with Ogle School.
At Ogle School, our Cosmetology program offers several schedules, including morning, afternoon, and evening options. Choose full-time (7 months) or part-time (13 months) to fit your life. With a Cosmetology license, you can become a hairstylist, platform artist, salon owner, and more. Don't wait to turn your passion for beauty into a rewarding career! Fill out our form above today to get started.
Are you passionate about skincare? Look no further than Ogle School's Esthetics program! In just 5 months for full-time or 10 months for part-time, you can become a licensed esthetician. With job options like skincare specialist, salon/spa manager and beauty educator, the possibilities are endless. Ready to take the next step? Fill out the form above today to learn more about our Esthetics program.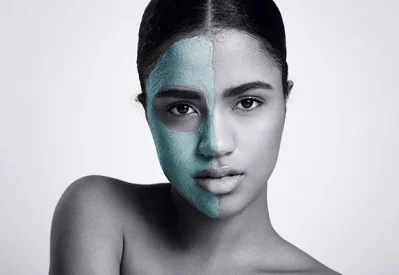 Ogle School - Central Dallas Campus
Since 1973, Ogle School has prepared committed students for rewarding careers in the beauty industry through salon-modeled, student-centered training and development of the highest caliber.
The Ogle School campus in Central Dallas is located in the shopping center of Mockingbird Commons, so there's a Starbucks for coffee plus donut and bagel shops to grab a bite.
There are several major colleges and universities in the city of Dallas, and the student population keeps the nightlife lively. The Ogle School campus is in a great location on the divide between the Upper and Lower Greenville districts, a major entertainment hub for the city with busy streets of bars, restaurants and boutique shops. Nearby Greenville Avenue is one of the oldest and best-known streets in the city. The friendly, family atmosphere of Upper Greenville is a contrast to the lively nightlife of Lower Greenville, where dive bars and smart restaurants rub shoulders with hot music venues like the historic Granada Theater.
For coffee and hanging out, Lower Greenville has many independent coffee shops to choose from. The Corner Market coffee house on Greenville Avenue is a favorite with the locals, serving food and excellent coffee with a comfortable space to sit, sip and work.
Dallas boasts over five thousand restaurants, so it hardly needs saying that you can eat out in style in this town – any style you want, in fact! Near the Ogle School Dallas Campus, head to Snuffer's Restaurant and Bar is famed for its cheese fries, or Campesi's Egyptian Restaurant, a local institution with a misleading name that's been serving up Italian pizza pies since 1950.
Ogle School of Hair, Skin, & Nails - Dallas
Address
6333 E Mockingbird Ln #201, Dallas, TX 75214
Meet Our Dallas Director - Aisha Gant
FREQUENTLY ASKED QUESTIONS ABOUT THE OGLE SCHOOL Central DALLAS CAMPUS
WHAT PROGRAMS ARE AVAILABLE AT THE Central DALLAS CAMPUS?
The Dallas campus at Ogle School offers both cosmetology and esthetics courses. Both courses offer full-time and part-time programs. The full-time cosmetology program schedule is 9:00 am to 5:00 pm, Monday through Friday (school-free weekends!) and can be completed in as little as seven months. The part-time cosmetology program schedule is 6:00 pm to 9:30 pm, Monday through Friday and can be completed in as little as 13 months. The full-time esthetics program is 9:00 am to 5:00 pm, Monday through Friday and takes five months, while the part-time program is 6:00 pm to 9:30 pm and can be completed in as little as 10 months.
HOW HAS THE Central DALLAS CAMPUS MODERNIZED ITS LEARNING POSSIBILITIES?
With Pivot Point International and ProsperU, the Dallas campus has made it easier than ever to learn no matter where you are. Pivot Point LAB looks and feels like a social media site that's just for you and your classmates. With game-like learning elements and socialization opportunities, Pivot Point LAB makes learning even easier.  ProsperU's digital business training program that is easy to learn, fun, engaging and best yet, it has been proven in many salons. You will learn everything from retailing, to retention, to rebooking, to building great relationships, how to gain referrals, and how to increase your average ticket. Prosper U will engage you to think past technique to how to grow your business for a lifelong career.
DOES THE Central DALLAS CAMPUS OFFER FINANCIAL AID?
Financial aid is an important part of many aspiring cosmetologists' and estheticians' school processes.   Financial aid is available to those who qualify, so if you're planning to attend beauty school at Ogle School, you may want to consider applying for financial assistance.
HOW DO I KNOW WHETHER THE Central DALLAS CAMPUS IS RIGHT FOR ME?
Finding the right campus for your beauty education is about making sure you know more about your unique beauty school needs. The Dallas campus may be a great choice to set you up for a career. Request more information from an Ogle School team member today to learn more.
A beautiful career starts here
Hi future beauty professional! We can't wait to speak you. Fill out the form below and we'll get you the information you need.
By submitting this form, I am providing my consent to be called, texted, and/or emailed by Ogle School at the number and/or email provided. This consent is not a condition of purchase.