At our North Dallas campus, Ogle School gets you. Whether you're looking to master the latest hair trends or dive deep into the world of skincare and makeup, we've got you covered. Located conveniently off Preston Rd, we offer cosmetology and esthetics programs that fit into your busy life, whether you're climbing the career ladder or juggling personal commitments. Here, beauty isn't just a course—it's a lifestyle. Ready to level up your skills and make your mark?
request enrollment information
NEXT CLASS STARTS Jan. 16th
Hi future beauty professional! Fill out the form below and we'll follow up with you about your goals and see if we can help you achieve them, plus you'll be able to download our guide to starting beauty school.
By submitting this form, I am providing my consent to be called, texted, and/or emailed by Ogle School at the number and/or email provided. This consent is not a condition of purchase.
OGLE SCHOOL - North Dallas Campus
COSMETOLOGY & ESTHETICIAN SCHOOL
Ready to transform your passion for beauty into a thriving career but feeling constrained by your bustling schedule? At Ogle School in North Dallas, we've tailored our educational offerings to suit your lifestyle, providing a spectrum of scheduling options. Engage in our full-time day program or choose from our varied part-time schedules, available in the morning, afternoon, or evening. Importantly, we ensure your weekends remain entirely yours, safeguarding your cherished Saturdays and Sundays. Concerned about the financial investment in your education? We provide financial aid opportunities for qualifying students. Don't let a hectic lifestyle or financial uncertainties deter you from pursuing your dreams in the beauty industry. 
Seize the opportunity, apply now, and initiate your journey toward a fulfilling and prosperous career at Ogle School.
At Ogle School, our Cosmetology program offers several schedules, including morning, afternoon, and evening options. Choose full-time (7 months) or part-time (13 months) to fit your life. With a Cosmetology license, you can become a hairstylist, platform artist, salon owner, and more. Don't wait to turn your passion for beauty into a rewarding career! Fill out our form above today to get started.
Are you passionate about skincare? Look no further than Ogle School's Esthetics program! In just 5 months for full-time or 10 months for part-time, you can become a licensed esthetician. With job options like skincare specialist, salon/spa manager and beauty educator, the possibilities are endless. Ready to take the next step? Fill out the form above today to learn more about our Esthetics program.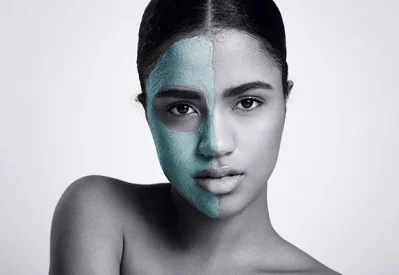 Ogle School - North Dallas Campus
Since 1973, Ogle School has prepared committed students for rewarding careers in the beauty industry through salon-modeled, student-centered training and development of the highest caliber.
The Ogle School North Dallas campus is conveniently located off Preston Road, a main artery in the area. There are plenty of nearby nightspots, cafés and restaurants to choose from. Breadwinners Bakery and Café is a great place for a coffee or iced tea, offering delicious baked goods and artisan breads – lunch comes in large portions of monster sandwiches and salads. Sharky's Bar and Grill is a sports bar nearby, where locals gather to watch sporting events on HD screens, with food also available.
The local buzz is around Rise No. 1, a restaurant that calls itself a salon de soufflé and wine bar, and is dedicated to that lightest of French dishes, with savory and sweet soufflés on the menu.
Ogle School of Hair, Skin, & Nails - North Dallas
FREQUENTLY ASKED QUESTIONS ABOUT THE OGLE SCHOOL NORTH DALLAS CAMPUS
WHAT PROGRAMS ARE AVAILABLE AT THE NORTH DALLAS CAMPUS?
The Ogle School North Dallas campus offers two different beauty programs: a cosmetology program and an esthetics program. There's some overlap between the two programs, but they prepare you for different career paths. You may want to talk to an Ogle School team member before you choose which you want to pursue.
DOES THE NORTH DALLAS CAMPUS OFFER ANY FINANCIAL AID OPPORTUNITIES?
Financial aid opportunities can be a lifesaver for people who want to go to college but have little to no money with which to do it. Ogle School can help you with general financial aid help and information about scholarships. With this knowledge, you can attend school regardless of your current financial situation.
WHAT CAN I DO TO EXPERIENCE NORTH DALLAS CULTURE MORE THOROUGHLY?
North Dallas tends to have a general family-based lifestyle, making it a great place for people who want to settle down. If you need help understanding how to do that and attend Ogle School at the same time, talk to the Student and Career Services Department for support.
SHOULD I ATTEND COSMETOLOGY SCHOOL AT THE NORTH DALLAS CAMPUS?
Because there are so many different campuses available at Ogle School, it can be tough to determine which one will work best for you. Before you make your final choice, request additional information from Ogle School to learn more about how you can make your cosmetology dreams a reality.
A beautiful career starts here
Hi future beauty professional! We can't wait to speak you. Fill out the form below and we'll get you the information you need.
By submitting this form, I am providing my consent to be called, texted, and/or emailed by Ogle School at the number and/or email provided. This consent is not a condition of purchase.