At Ogle School in Fort Worth, we transcend the typical beauty school experience. With the foundation of our celebrated Cosmetology program, we are dedicated to refining your innate talents into captivating hairstyles, dynamic color concepts, and cutting-edge hair designs. For those with a passion for skincare, our Esthetics program leads you to an immersive exploration of skin treatments and the artistry of makeup techniques. Get ready to step into the thrilling world of esthetics right in the heart of a culturally vibrant city.
Embrace the journey at Ogle School and take your first step toward a vibrant career in beauty. Join us, where dreams become reality and creativity knows no bounds. Your extraordinary path begins here.
request enrollment information
NEXT CLASS STARTS Jan. 16th
Hi future beauty professional! Fill out the form below and we'll follow up with you about your goals and see if we can help you achieve them, plus you'll be able to download our guide to starting beauty school.
By submitting this form, I am providing my consent to be called, texted, and/or emailed by Ogle School at the number and/or email provided. This consent is not a condition of purchase.
OGLE SCHOOL - FORTH WORTH TEXAS
COSMETOLOGY & ESTHETICIAN SCHOOL
Ready to launch your journey in the beauty industry but feeling the pressure of a tight schedule? At Ogle School, we've crafted a variety of flexible scheduling options to ensure there's a perfect fit for everyone. Delve into our extensive full-time day program or choose from our adaptable part-time schedules, available in the morning, afternoon, or evening. Plus, we've made certain that your weekends remain entirely yours, preserving your Saturdays and Sundays for personal time. Concerned about how to finance your education? We provide financial aid opportunities for those who qualify. Don't let a bustling lifestyle or financial uncertainties hold you back from pursuing your passion in beauty. Apply today and start your journey toward a rewarding career in the beauty industry at Ogle School.
FORT WORTH Cosmetology Program
At Ogle School, our Cosmetology program offers several schedules, including morning, afternoon, and evening options. Choose full-time (7 months) or part-time (13 months) to fit your life. With a Cosmetology license, you can become a hairstylist, platform artist, salon owner, and more. Don't wait to turn your passion for beauty into a rewarding career! Fill out our form above today to get started.
FORT WORTH Esthetics Program
Are you passionate about skincare? Look no further than Ogle School's Esthetics program! In just 5 months for full-time or 10 months for part-time, you can become a licensed esthetician. With job options like skincare specialist, salon/spa manager and beauty educator, the possibilities are endless. Ready to take the next step? Fill out the form above today to learn more about our Esthetics program.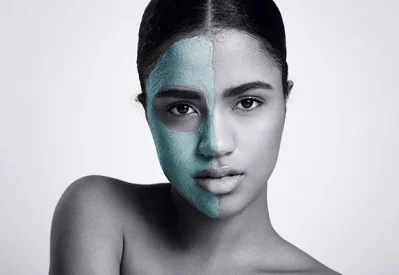 Ogle School - Fort Worth Campus
Since 1973, Ogle School has prepared committed students for rewarding careers in the beauty industry through salon-modeled, student-centered training and development of the highest caliber.
The new main attraction for shoppers in Downtown Fort Worth is the Sundance Square district, surrounding the beautiful space of the Sundance Square Plaza, a mix of restored historic buildings and award-winning modern architecture. Surrounded by fine dining destinations such as the innovative Piranha Killer Sushi, and an eclectic range of shops, you can indulge in anything from designer jewelry to a new pair of cowboy boots.
With museums, movie theaters and a stage for concerts and events, the district is an entertainment hub too.
There's a choice of malls in the city – La Gran Plaza has over 200 stores, including hair salons and fashion boutiques, plus food outlets and entertainment events, while the Ridgmar Mall has 100 name-brand stores and salons, and 16 restaurants.
Ogle School of Hair, Skin, & Nails - Fort Worth
Address
6125 S.W. Loop 820, Suite 128 Fort Worth, TX 76132
FREQUENTLY ASKED QUESTIONS ABOUT THE OGLE SCHOOL FORT WORTH CAMPUS
WHAT PROGRAMS ARE AVAILABLE AT THE FORT WORTH CAMPUS?
The Fort Worth campus of Ogle School offers both a cosmetology program and an esthetics program. Although these programs are similar, they cover very different elements of beauty, opening the door to vastly different career choices. Do some research before you decide which one you want to attend.
DOES THE FORT WORTH CAMPUS HAVE FINANCIAL AID?
Many people have questions about financial aid for college, and Ogle School understands how stressful that can be. There's a generalized financial aid resource at Ogle School as well as resources for helping with scholarships. No matter where you're starting, Ogle School can help you with financial aid that boosts your educational opportunities.
HOW CAN I IMMERSE MYSELF IN THE LOCAL FORT WORTH CAMPUS CULTURE?
Fort Worth has its own incredibly unique culture, with icons like Butch Cassidy and Wyatt Earp all having stayed in the Fort Worth area at some point. When it comes to Ogle School options, there's an entire Student and Career Services Department that can help you become a genuine part of the Fort Worth culture.
IS THE FORT WORTH CAMPUS THE RIGHT ONE FOR ME?
Ogle School has many different campuses to suit many different future cosmetologists. The one you choose will ultimately depend on many factors. However, you can request more information from Ogle School to learn more about your opportunities for cosmetology or esthetics.
A major stop-off on the original Chisholm Trail, cowboys would come to Fort Worth for the saloons and dance halls. Butch Cassidy, the Sundance Kid, Wyatt Earp and Doc Holliday were all Fort Worth patrons at one time or another. The city is proud of its status as the gateway to the West, and the Stockyards National Historic District captures that spirit for the tourists, with daily cattle drives and live country music. But elsewhere Fort Worth is a dynamic, modern and prosperous town with a population of around 780,000 people and a mix of attractive architecture, from some of the oldest Victorian buildings in Texas to Art Deco frontages and modern skyscrapers.

Fort Worth is a unique mix of Old West charm, world-class culture and commerce, and whoop-it-up nightlife.

Fort Worth boasts many leisure spaces, from the urban greenery of Burnett Park, surrounded by high-rise buildings, to the peace and quiet of the Trinity Trails, 80 miles of scenic walking or biking around the Trinity River. Panther Island Pavilion, 40 acres of riverfront downtown, is a favorite new venue for local events; beer festivals, the Fort Worth Music Festival and the Rockin' the River festival.

Since the original cowboys spent their hard-earned in the saloons and dance halls of Fort Worth's legendary Hell's Half Acre, this has been a party town, and today is no different. The West Seventh Street District is a lively and upbeat mix of bars, nightclubs and restaurants, and the town hosts several music festivals. Music on Main is a major local festival, with bands playing over four days on three stages set up on Main Street. The Fort Worth Music Festival puts on a full spread of blues, jazz, pop, indie rock and country as well as local cuisine and art exhibits, and the Clearfork Music Festival at the Heart of the Ranch at Clearfork, just outside Fort Worth to the southwest, showcases local bands.

Fort Worth truly is a cultural center, not just for Texas, but for the whole United States. It boasts three major art galleries – the Kimbell Art Museum, designed by Louis I. Kahn, housing one of the best art collections in Texas, the Modern Art Museum of Fort Worth, housed in a beautiful building of floating glass and reflecting ponds, and the Amon Carter Museum, one of the biggest collections of American modern art in the world.  There's also Artspace111, an amazing collection of contemporary Texas art, and the Sid Richardson Museum, stuffed with Western art of all kinds.

Center of the Fort Worth scene is the much-loved Cultural District, with arts venues like Bass Performance Hall, which houses the Fort Worth Symphony Orchestra, the Texas Ballet Theater and the Fort Worth Opera, and the Circle Theater, premiering modern and innovative live theater.
Read local reviews of the Ogle School in Fort Worth:
Beauty history of houston
Texans love to look their best, and like many other cities in the State, Fort Worth has a long history of beauty businesses, such as local premiere beauty business Mona's Nails & Day Spa, serving the local community since 1979. Stylemakers Salon in Fort Worth won the 2013 Best Hair Salon in the Dallas A-List.
In 2013, an Educational Forum event in Fort Worth saw students from over 20 beauty schools across the United States competing in a hair show and contest.
beauty pageants and events
Beauty pageants are big in Fort Worth, with the major Miss Fort Worth and Miss Fort Worth Teen pageants as official local recruiters for the Miss Texas USA and Miss Texas Teen USA competitions. The annual Colleyville Woman's Club Fashion show also takes place in town.
A beautiful career starts here
Hi future beauty professional! We can't wait to speak you. Fill out the form below and we'll get you the information you need.
By submitting this form, I am providing my consent to be called, texted, and/or emailed by Ogle School at the number and/or email provided. This consent is not a condition of purchase.