NORTH HOUSTON - WILLOWBROOK Campus
The Ogle School North Houston-Willowbrook campus offers day and evening courses in cosmetology, including hair, skin and nails, is one of the newest in the Ogle School family. If you're looking for a brand new place to put down roots, the Ogle School North Houston-Willowbrook campus is a great place to consider.
request enrollment information
NEXT CLASS STARTS Oct. 16TH
Hi future beauty professional! Fill out the form below and we'll follow up with you about your goals and see if we can help you achieve them, plus you'll be able to download our guide to starting beauty school.

By submitting this form, I am providing my consent to be called, texted, and/or emailed by Ogle School at the number and/or email provided. This consent is not a condition of purchase.
OGLE SCHOOL - Willowbrook Campus
COSMETOLOGY & ESTHETICIAN SCHOOL
Are you ready to pursue a career in beauty but worried about fitting it into your busy schedule? At Ogle School, we offer flexible scheduling options to fit your needs. Choose from our full-time day program or part-time morning, afternoon, or evening schedules. Plus, our classes don't interfere with your weekends, so you can keep your Saturdays and Sundays free. Worried about financing your education? We offer financial aid to those who qualify. Don't let a busy schedule or financial concerns hold you back from pursuing your passion. Apply today and start your journey to a fulfilling career in the beauty industry!
At Ogle School, our Cosmetology program offers several schedules, including morning, afternoon, and evening options. Choose full-time (7 months) or part-time (13 months) to fit your life. With a Cosmetology license, you can become a hairstylist, platform artist, salon owner, and more. Don't wait to turn your passion for beauty into a rewarding career! Fill out our form above today to get started.
Are you passionate about skincare? Look no further than Ogle School's Esthetics program! In just 5 months for full-time or 10 months for part-time, you can become a licensed esthetician. With job options like skincare specialist, salon/spa manager and beauty educator, the possibilities are endless. Ready to take the next step? Fill out the form above today to learn more about our Esthetics program.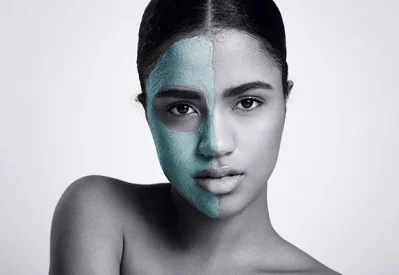 Ogle School - WILLOWBROOK Campus
Since 1973, Ogle School has prepared committed students for rewarding careers in the beauty industry through salon-modeled, student-centered training and development of the highest caliber.
Ogle School in North Houston-Willowbrook is more than just a beauty school—it's a gateway to mastering your ambitions. Whether it's hair, skin, nails, or the savvy intricacies of the beauty business, we're here with the blueprint for your dreams. For those always in motion, we offer schedules that flex with your life: morning, afternoon, or evening. With Ogle, you're not stepping into just any classroom—you're embracing a realm where limitless potential meets unparalleled guidance.
Located in the vibrant heart of Willowbrook, our campus is a stone's throw away from the Willowbrook Mall. Beyond being a shopping haven with all the essentials, the mall is a culinary delight, boasting globally-loved chains and unique local eateries, ensuring every palate finds its joy.
But there's more to Willowbrook than just shopping. Being part of the Houston area, you're on the doorstep of a thriving arts community offering a rich tapestry of diverse artistic expressions. From contemporary art to eclectic performances, immerse yourself in the creative pulse that Houston-Willowbrook proudly carries.
Dreamers and doers come together at our Willowbrook cosmetology and esthetician campus, all against a backdrop as dynamic and diverse as our student body. Dive deep, dream big, and let Ogle be your guide in the vast expanse of the beauty universe.
Ogle School of Hair, Skin, & Nails - North Houston Willowbrook
Address
12974-A Willow Chase Drive Houston, TX 77070
OGLE SCHOOL - WILLOWBROOK
ESTHETICIAN PROGRAM
Esthetics is a great field to go into. The licensed esthetician program at the North Houston-Willowbrook location will provide you with all the tools you need for a successful career in just about any skincare or makeup application field.

When you go through an esthetician program, you'll learn more about the technical aspects of skincare. From anti-aging techniques to addressing acne for your clients, this esthetician school will give you the building blocks you need for a successful career.
Plus, you won't just get technical information. You'll also learn more about how to stay on the cutting edge of today's style trends. Ogle School also provides business education, making it easier for you to succeed as an esthetics expert.
If you're looking for a machine-proof job, esthetics could be a great option for you. Not only is esthetics at a very low, essentially negligent risk of automation, but the United States Bureau of Labor Statistics has estimated that skincare jobs will grow more quickly than other jobs — an estimated 14% growth between 2016 and 2026.
With a student-centered process and more thorough understanding of how esthetics works best, Ogle School is a great place for you to learn esthetics. Learn more about how Ogle School's North Houston-Willowbrook campus can prepare you for an esthetics career.
OGLE SCHOOL -WILLOWBROOK
COSMETOLOGY PROGRAM
If you're thinking about a cosmetology career in the North Houston-Willowbrook area, you might want to consider how you'll be able to best set yourself up for a cosmetology career. Ogle School will help you with three major pillars of cosmetology: technical skills, creativity, and business acumen.
First and foremost, you're going to need a lot of technical skills to maximize your cosmetology opportunities. No one's going to hire you if you can't cut someone's hair, after all. However, Ogle School teaches much more than just haircutting; you'll learn how to deal with all types and textures of hair, how to maintain a salon area, and more.
The creativity that you need is also an inherent part of cosmetology. If creativity wasn't an aspect, cosmetology would be ripe for automation. However, creativity skills are actually a crucial part of a flourishing cosmetology school. That's why Ogle School encourages creativity through its cutting-edge courses.
It's also important that you're able to run your cosmetology practice as a successful business. Most cosmetologists in North Houston-Willowbrook work as freelancers, which means they're essentially running their own business even if they're working at a salon. That's why the business classes at Ogle School can be so beneficial.
If you're thinking about becoming a cosmetologist, there are definitely a number of different things to think about. However, Ogle School will help you prepare for all the most common problems. Talk to an Ogle School team member today to learn more about becoming a cosmetologist on your own terms.
Ogle understands how important the decision is of where to attend school. Our goal is to make the admissions process as painless as possible for our students. We offer year-round start dates with convenient day and evening schedules to meet a variety of lifestyles. We have made it simple to learn more about our programs and start your journey towards a beautiful new career…
Prosper U is the newest, most inspiring, proven to work business training program written by Eric Fisher. This program is easy to learn, fun, engaging and best yet, it has been proven in many salons. You will learn everything from retailing, to retention, to rebooking, to building great relationships, how to gain referrals, and how to increase your average ticket. Prosper U will engage you to think past technique to how to grow your business for a lifelong career…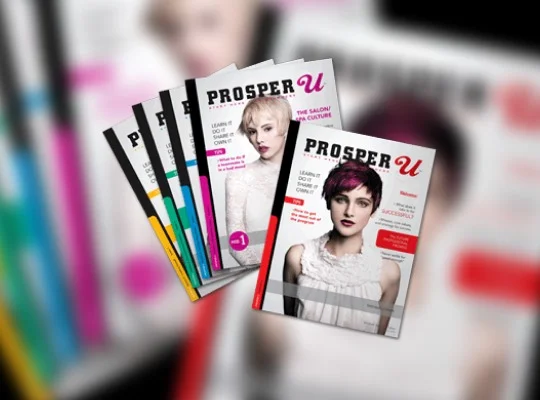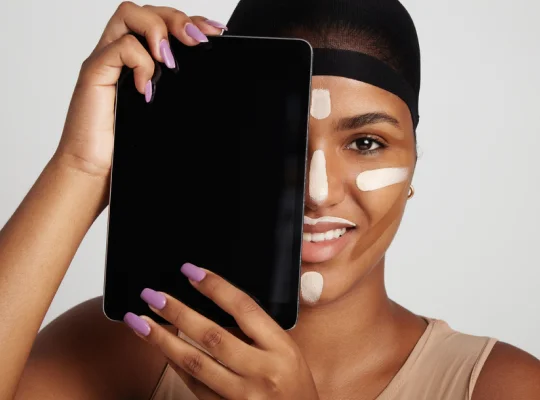 Ogle School's learning platform, Elevate,  is powered by Pivot Point International which is considered one of the premiere curriculum's in cosmetology education with millions of graduates. The curriculum teaches students to see, think, create and adapt as a beauty professional. Elevate is cutting edge digital platform that looks and feels like social media.
Education is an investment
The training you'll receive at Ogle School increases your chances of finding a great career and it decreases your chance of being unemployed. You'll be more likely to find an interesting, rewarding career in a field that offers a lot of opportunity. When you graduate from Ogle School, you stand a better chance of finding a job and making more money than your peers with less education.
FREQUENTLY ASKED QUESTIONS ABOUT THE OGLE SCHOOL NORTH HOUSTON-WILLOWBROOK CAMPUS
DOES THE North HOUSTON-WILLOWBROOK CAMPUS HAVE FINANCIAL AID AVAILABLE?
Financial aid is an important question for many people regarding their education. If you're worried about financial aid in your own experience, there's no need to worry with Ogle School. There are many options for financial aid, including help with applying for federal and private financial aid, which makes it easier for many students to attend their perfect school.
WHAT PROGRAMS DOES THE North HOUSTON-WILLOWBROOK CAMPUS OFFER?
If you're looking for more information about the North Houston-Willowbrook campus, you may want to talk to an Ogle School expert to find out more about the programs and times available. Many programs at Ogle School have both full-time and part-time options, making it even easier for working students and heads of families to succeed at this campus.
HOW DO I KNOW WHETHER THE North HOUSTON-WILLOWBROOK CAMPUS IS RIGHT FOR ME?
Choosing the right campus is a difficult thing to do. You might not know whether a campus is right for you until you see it. Schedule a tour at the North Houston-Willowbrook Ogle School campus today. That way, you'll get to walk around and really decide for yourself.
WHO IS THE North HOUSTON-WILLOWBROOK CAMPUS GEARED TOWARD?
The area of the North  Houston-Willowbrook Ogle School campus is right in the center of everything. It's just near a mall, centered in Northwest Houston, with access to residential areas and even some parks. This campus is a great campus for just about anyone to attend, regardless of preferences for urban or suburban lifestyles.
North HOUSTON-WILLOWBROOK CITY GUIDE
Though people used to think of Houston as nothing more than a backwater town, it's experienced a huge population boom in the last century, and it's now the largest city in Texas. With a lower cost of living than the average across the country and plenty of attractions to experience, it's no wonder that it's attracted a significant population of young adults.
The Willowbrook area of the city is a relatively small one, but that hasn't made it any less outgoing. Though it has only a tiny fraction of the population of Houston as a whole, Willowbrook still stands out as an all-around great place to live, work, and play.
Houston as a whole has an estimated 2019 population topping 2.3 million, and its 2019 metropolitan area population was estimated to be over 7 million. Plus, it's home to 26 Fortune 500 companies, which has done a huge service to Houston's overarching culture and opportunities.
Another reason people choose Houston is because it's the most diverse metropolitan area in all of Texas. With racial and ethnic diversity abounding, it only makes sense that artistic diversity would also abound, even in small neighborhoods like Willowbrook. This is just one of the reasons that cosmetology has truly thrived in Houston, with plenty of people choosing to pursue their artistic interests in Houston.
You can see this artistic diversity in the Downtown Houston Historic District, which was where the city initially got its start. With a variety of original buildings all the way from the 1800s and modern trendy loft buildings alike, the Downtown Historic District is a great place to go if you're looking for some inspiration for your next project.
Are you more of an outdoorsy person? Houston is still one of the best places for you to go. Houston as a whole has more than 300 parks scattered around the city, and Willowbrook even offers proximity to a huge variety of green spaces.
A decent amount of Willowbrook is taken up with the Willowbrook Mall, a shopping complex that includes all the basics you need in a shopping area. It even provides access to a number of different restaurants, including both well-known chains and more unique Willowbrook offerings, so you're sure to enjoy yourself.
One way to connect to Houston is by appreciating the huge arts community it has. That includes arts of all types, which means you might gain some appreciation for arts of all different types by living in the Willowbrook-Houston area. It's a great way to become more artistic in many different ways.
HOUSTON CULTURAL ATTRACTIONS
There are plenty of cultural attractions to enjoy in the Willowbrook-Houston area and in the Houston area as a whole. After all, Forbes magazine called Houston "America's Coolest City" for a reason: it seems to split its time fairly evenly between arts and trendy hangout spots.
The Museum District is one of the biggest draws of Houston. You can find more than 500 cultural organizations in the Museum District, including 19 museums, four walkable zones, and much more. From the Houston Zoo to The Museum of Fine Arts, Houston, museums and similar organizations are part of the lifeblood of Houston.
 In Willowbrook specifically, you won't find as many cultural fixtures because it's so small. However, Willowbrook does have plenty of places for people to have fun, including locations like the Aerodrome Ice Skating Complex. Plus, if you're craving something a bit bigger, the entirety of Houston is essentially at your fingertips.
With a huge variety of shopping opportunities available throughout Houston, it's easy to see why so many people adore shopping in this city. In fact, the underground Houston tunnel system, which offers air conditioning and a variety of amenities, links many major buildings in Houston across 95 blocks.
Aside from that, Houston also holds the largest mall in Texas: the Galleria mall, which includes 400 different stores and even two swimming pools. This mall also has 12 beauty salons and includes anchor stores that offer makeup launches for huge brand names like Dolce & Gabbana.
In Willowbrook, your choices might be slightly less extravagant, but that doesn't mean you have to abstain from the fun entirely. Willowbrook still offers the Willowbrook Mall, Willowbrook Court, and Willowbrook Plaza, all of which are great places to go if you're looking to cure the shopping itch close to home.
A beautiful career starts here
Hi future beauty professional! We can't wait to speak you. Fill out the form below and we'll get you the information you need.
By submitting this form, I am providing my consent to be called, texted, and/or emailed by Ogle School at the number and/or email provided. This consent is not a condition of purchase.