COSMETOLOGY & BEAUTY SCHOOL
IN DALLAS, TEXAS
The Ogle School Dallas campus offers morning, afternoon and evening schedules and training in cosmetology, including hair, skin and nails, in this exciting and business-orientated city.  As well as central Dallas, this Ogle School serves DeSoto, Duncanville, Rockwall, Garland, Oak Cliff, Lancaster, Pleasant Grove, Cedar Hill and Mesquite, plus parts of Grand Prairie and Irving.
NEXT CLASS STARTS JUNE 12TH
Hi future beauty professional! Fill out the form below and we'll follow up with you about your goals and see if we can help you achieve them, plus you'll be able to download our guide to starting beauty school.

By submitting this form, I am providing my consent to be called, texted, and/or emailed by Ogle School at the number and/or email provided. This consent is not a condition of purchase.
FULL-TIME & PART-TIME PROGRAMS
Are you ready to pursue a career in beauty but worried about fitting it into your busy schedule? At Ogle School, we offer flexible scheduling options to fit your needs. Choose from our full-time day program or part-time morning, afternoon, or evening schedules. Plus, our classes don't interfere with your weekends, so you can keep your Saturdays and Sundays free. Worried about financing your education? We offer financial aid to those who qualify. Don't let a busy schedule or financial concerns hold you back from pursuing your passion. Apply today and start your journey to a fulfilling career in the beauty industry!
At Ogle School, our Cosmetology program offers several schedules, including morning, afternoon, and evening options. Choose full-time (7 months) or part-time (13 months) to fit your life. With a Cosmetology license, you can become a hairstylist, platform artist, salon owner, and more. Don't wait to turn your passion for beauty into a rewarding career! Fill out our form above today to get started.
Are you passionate about skincare? Look no further than Ogle School's Esthetics program! In just 5 months for full-time or 10 months for part-time, you can become a licensed esthetician. With job options like skincare specialist, salon/spa manager and beauty educator, the possibilities are endless. Ready to take the next step? Fill out the form above today to learn more about our Esthetics program.
Ogle Dallas Address and Phone Number
Since 1973, Ogle School has prepared committed students for rewarding careers in the beauty industry through salon-modeled, student-centered training and development of the highest caliber.
DALLAS Salon & Spa Services
As well as class training, students receive invaluable practical experience in our on-campus, student-powered salons, supervised by our licensed, experienced instructors.
Ogle understands how important the decision is of where to attend school. Our goal is to make the admissions process as painless as possible for our students. We offer year-round start dates with convenient day and evening schedules to meet a variety of lifestyles. We have made it simple to learn more about our programs and start your journey towards a beautiful new career…
Prosper U is the newest, most inspiring, proven to work business training program written by Eric Fisher. This program is easy to learn, fun, engaging and best yet, it has been proven in many salons. You will learn everything from retailing, to retention, to rebooking, to building great relationships, how to gain referrals, and how to increase your average ticket. Prosper U will engage you to think past technique to how to grow your business for a lifelong career…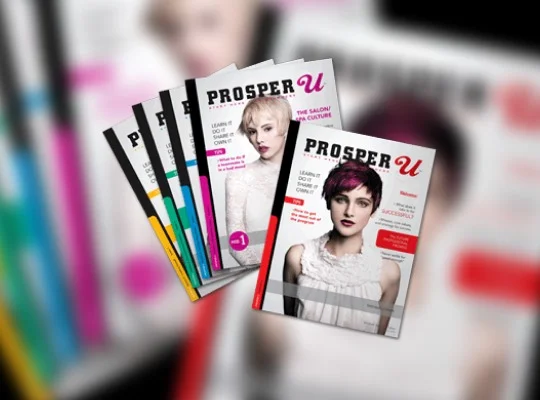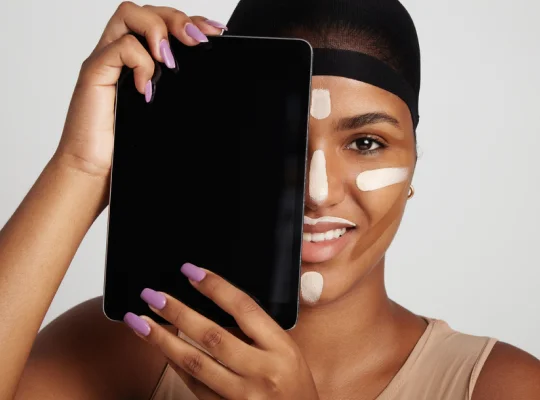 Ogle School's learning platform, Elevate,  is powered by Pivot Point International which is considered one of the premiere curriculum's in cosmetology education with millions of graduates. The curriculum teaches students to see, think, create and adapt as a beauty professional. Elevate is cutting edge digital platform that looks and feels like social media.
Education is an investment
The training you'll receive at Ogle School increases your chances of finding a great career and it decreases your chance of being unemployed. You'll be more likely to find an interesting, rewarding career in a field that offers a lot of opportunity. When you graduate from Ogle School, you stand a better chance of finding a job and making more money than your peers with less education.
The Ogle School campus in Dallas is located in the shopping center of Mockingbird Commons, so there's a Starbucks for coffee plus donut and bagel shops to grab a bite.
There are several major colleges and universities in the city of Dallas, and the student population keeps the nightlife lively. The Ogle School campus is in a great location on the divide between the Upper and Lower Greenville districts, a major entertainment hub for the city with busy streets of bars, restaurants and boutique shops. Nearby Greenville Avenue is one of the oldest and best-known streets in the city. The friendly, family atmosphere of Upper Greenville is a contrast to the lively nightlife of Lower Greenville, where dive bars and smart restaurants rub shoulders with hot music venues like the historic Granada Theater.
For coffee and hanging out, Lower Greenville has many independent coffee shops to choose from. The Corner Market coffee house on Greenville Avenue is a favorite with the locals, serving food and excellent coffee with a comfortable space to sit, sip and work.
Dallas boasts over five thousand restaurants, so it hardly needs saying that you can eat out in style in this town – any style you want, in fact! Near the Ogle School Dallas Campus, head to Snuffer's Restaurant and Bar is famed for its cheese fries, or Campesi's Egyptian Restaurant, a local institution with a misleading name that's been serving up Italian pizza pies since 1950.
OGLE SCHOOL - DALLAS
ESTHETICIAN PROGRAM
Are you ready for a career as an esthetician? Get started by attending Ogle School's program in skincare and professional makeup application.
The Ogle Esthetician School in Dallas, TX has full-time programs that can be completed in as little as five months, and part-time students can complete the program in 11 months.
If you're interested in a career in beauty, becoming a skincare specialist is a smart choice with exciting potential. The U.S. Bureau of Labor Statistics (BLS) estimates that skin care specialists will see a 14% increase in jobs between 2016 and 2026. And because Texas is second in the nation for esthetician employment rates, attending the Ogle esthetician school in Dallas can be the first step to your exciting career.
One of our recent graduates of our Dallas campus recently shared: "This location is centrally located in the Lakewood community of Dallas. It was great learning with an experienced Campus Director and Instructors, a diverse student body and the constant flow of clients from the DFW Metroplex."
With a program that includes creative makeup application, technical skincare coursework, and valuable business classes, you will graduate with the skills you need for a successful career.
Want to learn more about attending esthetician school at Ogle's Dallas campus? Get in touch to ask questions and find out when the next classes begin.
FREQUENTLY ASKED QUESTIONS ABOUT THE OGLE SCHOOL DALLAS CAMPUS
WHAT PROGRAMS ARE AVAILABLE AT THE DALLAS CAMPUS?
The Dallas campus at Ogle School offers both cosmetology and esthetics courses. Both courses offer full-time and part-time programs. The full-time cosmetology program schedule is 9:00 am to 5:00 pm, Monday through Friday (school-free weekends!) and can be completed in as little as seven months. The part-time cosmetology program schedule is 6:00 pm to 9:30 pm, Monday through Friday and can be completed in as little as 13 months. The full-time esthetics program is 9:00 am to 5:00 pm, Monday through Friday and takes five months, while the part-time program is 6:00 pm to 9:30 pm and can be completed in as little as 10 months.
HOW HAS THE DALLAS CAMPUS MODERNIZED ITS LEARNING POSSIBILITIES?
With Pivot Point International and ProsperU, the Dallas campus has made it easier than ever to learn no matter where you are. Pivot Point LAB looks and feels like a social media site that's just for you and your classmates. With game-like learning elements and socialization opportunities, Pivot Point LAB makes learning even easier.  ProsperU's digital business training program that is easy to learn, fun, engaging and best yet, it has been proven in many salons. You will learn everything from retailing, to retention, to rebooking, to building great relationships, how to gain referrals, and how to increase your average ticket. Prosper U will engage you to think past technique to how to grow your business for a lifelong career.
DOES THE DALLAS CAMPUS OFFER FINANCIAL AID?
Financial aid is an important part of many aspiring cosmetologists' and estheticians' school processes.   Financial aid is available to those who qualify, so if you're planning to attend beauty school at Ogle School, you may want to consider applying for financial assistance.
HOW DO I KNOW WHETHER THE DALLAS CAMPUS IS RIGHT FOR ME?
Finding the right campus for your beauty education is about making sure you know more about your unique beauty school needs. The Dallas campus may be a great choice to set you up for a career. Request more information from an Ogle School team member today to learn more.
Dallas has come a long way since it started out as a lonely trading post on the prairie. With a current population of 1.2 million and ranked as an Alpha world city, this is a town built by business. It was cattle and then oil that made it the glitzy, hi-rise place it is today, and there's still a vigorous entrepreneurial spirit running through its heart. 18 Fortune 500 companies have their headquarters here, and Dallas has been named one of the seven most business friendly cities in the United States, so it's a great place to work, and even to start your own salon.
The beautiful West End Historic District is the area where the first settlers built their homes in Dallas, while the Dallas Arts District is the largest of its kind in the United States, and home to museums, galleries and music venues. The Deep Ellum district, east of Downtown, has been the home of Dallas cool since the 1920s, when it was famous for jazz and blues music, with clubs hosting acts like Leadbelly and Bessy Smith. These days, Deep Ellum has kept its artistic credentials; decorated with colorful graffiti, its lofts and studios are home to many artists, and the local shops sell the latest fashion and design. The amazing bars and clubs in the area are diverse and trendy. The Bishop Arts District in Oak Cliff is another area packed with studios and alternative venues.
At the last count, 17 billionaires lived in Dallas, and this town loves to flash the cash. Downtown is a neon jungle of skyscrapers that light up the night, but Dallas is much more than oil, bling and bright lights. The rest of the city is a patchwork of varied districts offering historic buildings, cool art galleries and some of the best shopping on the planet.
Dallas has some great green spaces, with 406 public parks. In the city center there's the Dallas Arboretum and Botanical Garden, a big visitor attraction founded in 1947, while further afield there's White Rock Lake, a favorite destination for outdoor activities including boating and jogging. The Trinity River Project, a redevelopment along the banks of Dallas's river to provide recreational space, is one of the biggest public works ever attempted, and will be bigger than New York's Central Park when finished.
The Cowboys, the Mavericks, the Rangers or the Stars – whatever your sporting preference, Dallas has a world-class sports teams to suit. In 2011, the city became the first to host the Super Bowl, the World Series and the NBA finals all in one year.
BEAUTY OF HISTORY OF DALLAS
Dallas loves its bling, and locals spend their cash on looking great, so its no surprise the beauty industry here has a long history. Dallas beauty queens are part of American mythology, with Sue Ellen Ewing, star of the iconic 1980s TV show Dallas, one of the best known.

It was at a Dallas convention that Mary Kay was inspired to become a businesswoman and start her cosmetics brand. She later opened her first storefront in the city in 1963 with just $5,000 investment. Mary Kay Cosmetics now has a sales force of 250,000 beauty consultants.

One of the earliest luxury department stores in the United States, Neiman Marcus is part of the fabric of Dallas beauty history, founded here in 1907. It was the first company to put on a weekly retail fashion show in 1927, and still offers designer fashion, make-up and luxury items.
Back in the 1850s, a group of French intellectuals called the La Reunion Collective came to Dallas to settle, bringing culture and art to the raw new town. Most of them were chased out by the harsh winters, but some stayed, and since then Dallas has prided itself on being the culture capital of Texas. In the busy Arts District there's the enormous Dallas Museum of Art, and nearby the Dallas Symphony Orchestra play at the Morton H. Meyerson Symphony Center. Windspear Opera House and the Texas Ballet Theater are among the other cultural locations in the area drawing in the crowds.
For a taste of Dallas's darker history, the former Texas School Book Depositary, the spot from which Lee Harvey Oswald fired his fatal shot at John F. Kennedy, now houses the Sixth Floor Museum, dedicated to the tragic president.
Dallas has some world-class music festivals on offer, including the Breakaway Music Festival showcasing big names across the musical genres, and the Homegrown Festival, which features local music in the Downtown district.
Beauty Pageants And Events
Simply Stylist

, a company that connects consumers with designers and stylists at major networking events, expanded into Dallas in 2013.

The Texas Southern Celebrity pageant final is held in Dallas.

The Miss Dallas competition, which has been running since 1936, is the local heat for the Miss Texas and Miss America competitions. It has had some well-known winners in the past, including businesswoman and TV presenter Phyllis George, who was Miss Dallas in 1970.
A beautiful career starts here
Hi future beauty professional! We can't wait to speak you. Fill out the form below and we'll get you the information you need.
By submitting this form, I am providing my consent to be called, texted, and/or emailed by Ogle School at the number and/or email provided. This consent is not a condition of purchase.