For some, the question of what they want to do with their life doesn't require a second thought. If you're in high school and your dream is to be a cosmetologist, request information from Ogle School regarding preparatory courses that will set you up for success.
Anatomy, Biology and Chemistry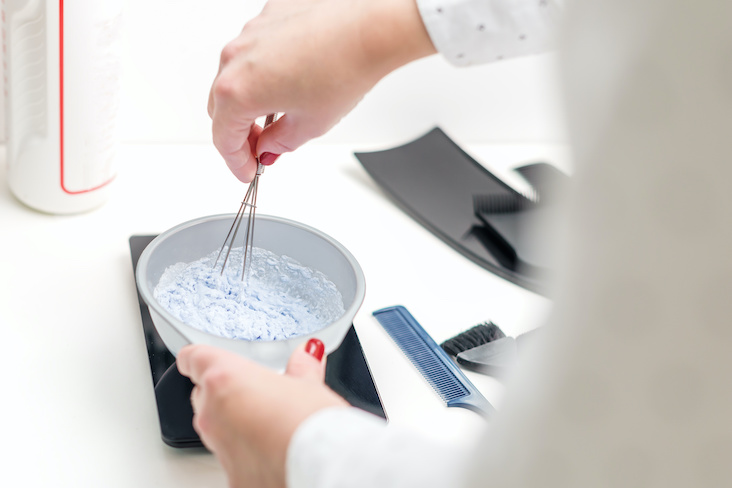 Anatomy, biology and chemistry play a significant role in cosmetology. As a stylist, you will be working closely with hair and skin. Salon services such as massage and esthetics require some knowledge of human anatomy. Cosmetologists mix concoctions frequently, taking into account the chemical properties of the formula and working with materials that could become caustic if not handled properly. You will learn these skills in cosmetology courses. However, it helps to have a basic understanding of chemistry. 
Effective Communication and Writing Skills
You will quickly find that your success as a stylist depends on your ability to communicate with people. It is vital that they feel comfortable with you and confident in your ability to understand their needs and give them what they're looking for.
Some tips for effectively communicating with your clients include actively listening during the consultation and being honest with what you will be able to achieve. Taking language arts, linguistics or writing class in high school will help you develop professional writing skills. 
The best practice in corresponding with clients is to not overcommunicate, but to be professional and kind. Good verbal communication skills are the very cornerstone of the service industry.
As a stylist, you get plenty of one-on-one time with clients. To create a good experience, listening and an honest and skilled consultation will put clients at ease and convert them into devoted customers. 
Arts and Theater
Channeling your creative expression has its benefits. Before you can jump into mixing complicated hair colors, you need a basic understanding of color theory and the best practices of design. Of course, you will learn these things in beauty school, but you'll have a strong foundation of the principles before commencing courses. Whether it's painting, drawing, costumes and lighting, or even stage makeup, these classes lay the foundation you will need to succeed. Theater classes can help bring you out of your shell and learn how to improvise. 
A cosmetology education incorporates more than basic styling techniques and an eye for color by fusing principles of chemistry and anatomy, psychology, business and economics.
Are you interested in seeing what cosmetology school can do for you? Learn about Ogle and the programs we offer and see what the future has in store for you.
Call us toll-free: (888)-820-4224