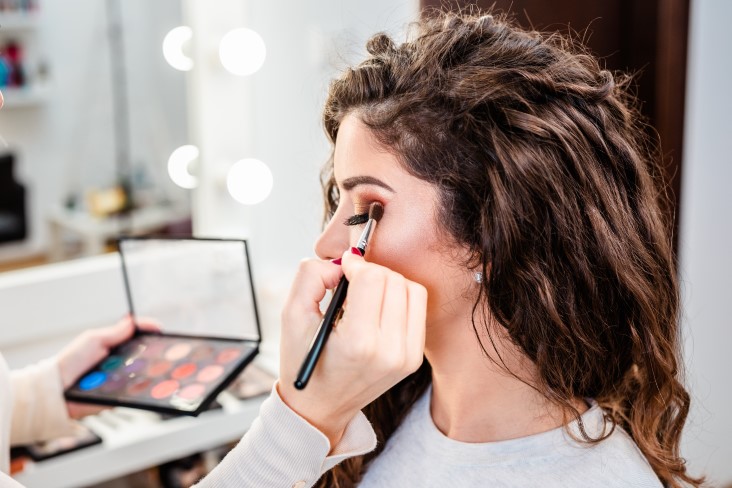 Cosmetology is a career with many benefits, but a surprising number of people never really consider it as a legitimate career path. As a matter of fact, a cosmetology career can be the perfect way to turn your hobby into a job you love doing every single day. Here are six things you might be doing right now that can indicate that you're ready to transition into cosmetology.
1. You Love Doing Your Own Hair and Makeup
Do you find that you can barely even go to the grocery store without getting all dolled up? Is it crucial for you that your Instagram feed is full of your best work? These are all indications that you love cosmetology enough to make it a permanent fixture of your life. Plus, when you do your own hair and makeup, you're practicing. That means you're always getting better.
2. You're Your Friends' Go-To for Hair and Makeup
One of the biggest signs you might want to consider cosmetology is if even your friends want you to help them with hair and makeup. Being able to do your own hair and makeup is one thing, but being able to adapt to other people is huge. For hair, you have to adapt to different textures, lengths, types and even colors. For makeup, you have to adapt to different skin tones, undertones and personal styles. Knowing how to do that on the fly is great preparation for cosmetology as a career.
3. You Follow a Lot of Cosmetologists on Social Media
Expand your understanding of what a cosmetologist necessarily is. If you follow any makeup artists on Instagram, those are cosmetologists. If you follow nail salons that post pictures of their clients' nails, those are cosmetologists. If you follow YouTubers who almost exclusively post about hair and makeup, those are cosmetologists. When a lot of your feed includes these cosmetologists, you're probably more interested than you realized at first.
4. You Have a Lot of Creativity
Creativity is crucial in the cosmetology industry. You're not just going to be following pictures to a T every time you make a look. You'll have many people who come into your salon and just vaguely describe what they want. You'll also have people who don't really know what they want when they come in. It's your job to utilize your creativity to figure out what your clients want. That's why creativity is so crucial in the cosmetology industry.
5. You Know How to Handle People
At its core, cosmetology is a people-centered business. When you start doing cosmetology, you'll very quickly learn that you essentially become many people's therapists. It's surprisingly common for people to sit and just about tell you their life story as you cut and style their hair. On the other hand, there will be some people who come in stone-faced and don't want to talk at all. There will also be occasional customers who are combative and aggressive. It's up to you to manage them all with the same grace.
6. You Have a Passion for Beauty
If you have all the above traits, you probably already have a passion for beauty, but you may not have realized it. Some people just don't recognize how much they love makeup and hair. You might just think that your love of it is totally normal. In all honesty, if you find yourself drawn toward makeup and hair, even on a hobbyist level, it's worth it to look into a cosmetology program. It might surprise you how excited even the research can make you.
Conclusion
Cosmetology careers are stable, growing every year, and offer incredible job security. On top of that, for people who love beauty, they're also incredibly fun. If you find that you enjoy beauty more than your friends and you already have some experience in the field in a hobbyist sense, why not move toward it as your career? Request more information from Ogle School to start your journey toward becoming a cosmetologist today.